Fiction
10 Essential Books to Read from Iran
This content contains affiliate links. When you buy through these links, we may earn an affiliate commission.
Do you remember the first book that made you step outside of yourself? The first book that made your world a little broader and a little brighter? I'm not talking about children's books that provide lessons about friendship, saving the environment, or the importance of honesty. I'm thinking about books that teach us something a little deeper about humanity.
For me, that book was Reading Lolita in Tehran by Azar Nafisi.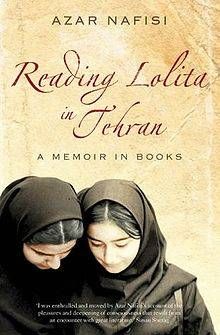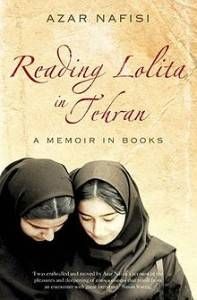 The book is Nafisi's memoir of the period following the Iranian Revolution in the 1970's. It describes how Nafisi continued to teach female students in secret even after such actions became illegal. The students' stories intertwine with the books they read by Austen, Nabokov, Fitzgerald, and other authors.
I was 14 when I picked up Reading Lolita in Tehran. At the time, I hadn't read Lolita, or The Great Gatsby, or any of the other titles mentioned in the book. I also didn't know much about Iran or the Middle East. As a result, I was fascinated by this memoir about women who came together to read forbidden classics.
I wanted to learn more. So I took myself on a literary exploration of Iran. The books I read spanned over 1000 years of Persian culture and included classics as well as popular fiction. The books below became my road map to a distant place.
The 10th Century
Shahnameh: The Persian Book of Kings by Abolqasem Ferdowsi
Shahnameh tells the legendary stories of pre-Islamic Iran. Like the epic poetry of Greece and Scandinavia, the text explores creation myths, tragic love stories, and great wars. Though the work is narratively beautiful, the poem's original purpose was to ensure that Persian history would not be forgotten.
The 12th Century
The Story of Layla & Majnun by Nizami
In this epic poem, Nizami reenvisions earlier stories about Majnun, a foolish romantic. The story is intended as an allegory for the soul's quest to find God. Nizami drew inspiration for much of his poetry from Shahnameh.
The Conference of the Birds by Farid ud-Din Attar
Like The Story of Layla & Manjnun, The Conference of the Birds is another religiously inspired allegorical epic. The narrative explores a conference of all of the birds in the world as they search for their perfect king. As you might guess, their quest isn't any easy one.
The 13th Century
The Essential Rumi by Jalal al-Din Rumi
As a scholar and mystical poet, Rumi described the arts as a way to reach God. His poetry plays with this theme as well as with romance and history. It is exquisite.
The 20th Century
The Blind Owl by Sadegh Hedayat
In The Blind Owl, Hedayat tells a cynical and absurdist love story. After losing his lover, a pen case painter begins to see horrible visions. As he spirals into madness, this unnamed narrator tells his secrets to a shadow shaped like an owl. Reading the novella is an experience in itself.
Sin: Selected Poems of Forugh Farrokhzad, translated by Sholeh Wolpe
"I have sinned a rapturous sin" begins the eponymous poem in this collection. This unrepentant stance continues throughout the work. A contemporary of Sylvia Plath and Anna Akhmatova, poet Forugh Farrokhzad explored politics, sexuality, and her place in society. Though her contemporaries were divided on her writing, Farrokhzad always maintained a strong sense of personal identity. That identity still emerges from her poems.
My Uncle Napoleon: A Novel by Iraj Pezeshkzad
This satirical novel was first published in the 1970's and spawned a wildly successful TV series. The book features an aristocratic Iranian family led by "Dear Uncle Napoleon" who oversees the group with an iron fist. The story is told from the perspective of Dear Uncle's least favorite nephew and reflects the end of the pre-Revolutionary era.
The 21st Century
Iran Awakening: One Woman's Journey to Reclaim Her Life and Country by Shirin Ebadi
Political activist and lawyer Shirin Ebadi won the 2003 Nobel Peace Prize for her work advocating for oppressed peoples. Iran Awakening is Ebadi's memoir in which she describes her upbringing in pre-Revolutionary Iran as well as the ways in which the Revolution changed her marriage, her faith, and her career. I consider this book a companion to Reading Lolita in Tehran.
The Septembers of Shiraz by Dalia Sofer
When Jewish gem trader Isaac Amin is arrested by Revolutionary Guards in Tehran, he and his family must find a way to survive. This lyrical novel spans continents and reflects the experiences of displaced Iranians as well as those who remained in the country after the Revolution.
The Blood of Flowers: A Novel by Anita Amirrezvani
Set in a 17th century Persian village, The Blood of Flowers follows the story of a girl on the verge of engagement. After her father's unexpected death, however, she and her mother must move to the city to live with her uncle. There, it is only the narrator's passion for weaving carpets that allows her to make a place for herself in this strange, new world.
The books here are just a sample of Iranian literature. I'm thrilled that there are so many books remaining for me to explore. After all, one of the best ways to understand another part of the world is to read works written by those who know it best, those who have lived it, those who have loved it, those who have shaped its histories.