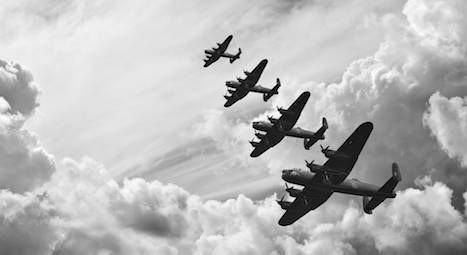 Lists
10 Engaging Novels about World War II
This list of engaging novels about World War II is sponsored by The Dutch Wife by Ellen Keith from Park Row Books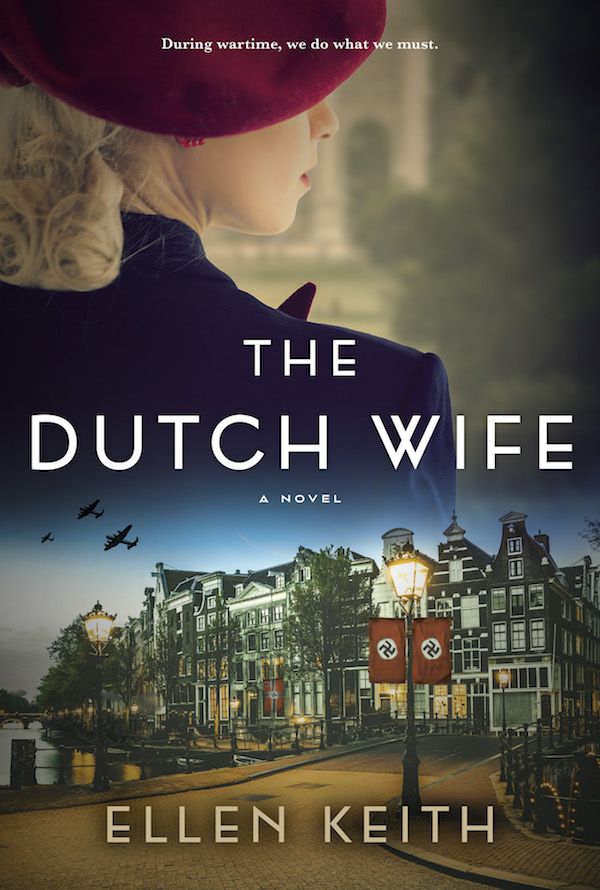 In the bestselling tradition of The Nightingale and Lilac Girls comes a sweeping story of love and survival during World War II
AMSTERDAM, MAY 1943. The last signs of Dutch resistance are being swept away. Marijke and her husband are arrested and deported to different concentration camps in Germany. Marijke is given a terrible choice: to suffer a slow death in the labor camp or—for a chance at survival—to join the camp brothel.
The Dutch Wife is a novel about the blurred lines between love and lust, abuse and resistance, and right and wrong and a harrowing story of the capacity of ordinary people to persevere under extraordinary circumstances.
---
I have put together a list of ten engaging fictional books about World War II. These books focus more on the civilians of the war, rather than the soldiers themselves (with some very notable exceptions). This list ranges from YA to adult fiction and even journeys through the world from U.S., Western Europe, and even China. Enjoy!
The Book Thief by Markus Zusak
There aren't many books that had me bawling on a bus. This one about a little girl named Liesel who is evacuated to a small German town during WWII. She deals with the horror of the time by stealing books, first a gravedigger's book, then others. It's an astonishing book about friendship and resistance in the littlest of ways. The movie was okay—Geoffrey Rush is awesome but the book is definitely better.
Catch 22 by Joseph Heller
What other book captures the absurdity of war so well? For those of you who haven't had the pleasure of reading it, the book tells the tale of a group of soldiers in WWII, focusing on Captain John Yossarian. But there's the famous Major Major Major as well. Biting and sardonic, it's a WWII novel unlike any other.
The English Patient by Michael Ondaatje
Most people know of the book from the movie, but it is well-written and worth checking out. The writing is top-notch while the story hurts. It is the story of four people who come together in an Italian villa in WWII: a Canadian nurse, a Canadian thief, a Sikh British army sapper, and the famous unknown patient. A love story in the chaos of war.
Mother Night by Kurt Vonnegut
Some people might wonder why I elected to choose a lesser known Vonnegut book in lieu of a more famous one. And that's because Mother Night is the better book. It is the story of Howard W. Campbell Jr, an American who ends up being a Nazi propagandist in WWII. He's managed to escape his fate and is living in the U.S. until forces beyond his control pull him out of hiding. A real tour de force.
Time's Arrow by Martin Amis
This classic work by the master Martin Amis is one of the more unusual books you'll read. It's the life of a doctor with a dark past leading into the Holocaust but told completely backwards. Well, the dialog quickly becomes legible. But it's a fascinating piece of fiction that hits you upside of the head.
Blackout by Connie Willis
Connie Willis has written several sci-fi/fantasy novels with the basic premise that humans discovered time travel but only historians use it to study the past. There are rules—the system won't let you change events and can push you forward or backward in time from your intended drop zone. Blackout and its sequel All Clear take place in the Blitz. A group of historians go back in time to understand the era better but find themselves stuck in London amidst the carnage.
When We Were Orphans by Kazuo Ishiguro
While the other books on this list follow the war in the Western front, this one takes place in Shanghai. Christopher Banks is born and raised in Shanghai but when his parents mysteriously disappear, he is sent to England. He returns to China 20 years later as a detective and tries to uncover the fate of his parents…as the Japanese take the city.
Five Quarters of the Orange by Joanne Harris
This tale focuses largely on the childhood of Framboise Dartigen in occupied France. Told as an old woman, Framboise has returned to the small town where she grew up under a pseudonym due to the hatred for her mother. She recounts her problematic relationship with her mother as a little girl and the terrible decisions she made that she carries. I am particularly fond of books that tackle the issue of collaboration.
When the Emperor was Divine by Julie Otsuka
Told from five different points of view, this story explores the lives of Japanese Americans forced into internment camps during WWII. Sadly, a story that needs to be repeated and remembered before we make more mistakes today.
All the Light We Cannot See by Anthony Doerr
This 2015 Pulitzer Prize–winning book is about a blind French girl and a German boy in occupied France. Marie-Laurie and her father flee Paris from the Nazis and end up in Saint-Malo while Werner Pfennig discovers a radio and learns the news happening around him and his sister. He learns how to fix and create radios himself. Beautifully written, it's well worth checking out.
For more books on World War II, check out Rioter Rebecca Hussey's 100 Must Reads of World War II or Jesse Doogan's list of WWII audiobooks.