Lists
10 Delicious Books About Food
This post is sponsored by TryAudiobooks.com
Listen While You Cook! While spending hours in the kitchen prepping meals for the holidays, put on a good audiobook and let the story help you along. Cooking for Picasso and The City Baker's Guide to Country Living are great cooking memoirs or you can listen to WHERE AM I NOW? Read by Mara Wilson herself! Let audiobooks be your secret ingredient this holiday season.
Visit TryAudiobooks.com/cooking for a free download and get started!
---
Food is, quite literally, everything: pleasurable, political, sometimes painful, surrounded by anxiety, a source of great relaxation, local, global, life, death. Great books about food take more than one aspect of food and, well, chew it over, while leaving us inspired to get in the kitchen. Here are a few of my favorites:
The Omnivore's Dilemma by Michael Pollan— A sort of Biblical text for those curious about the current state of our food industry and how that roast chicken or bag of McDonald's fast food ended up on your plate. Food's journey from dirt to stomach is fraught with chemicals, government interference, and lots and lots of help from the trucking industry, and this is the book that will make you care about it.
Animal, Vegetable, Miracle: A Year of Food Life by Barbara Kingsolver— Well-known literary fiction author Barbara Kingsolver moves her family from their life in the Southwest onto a farm in rural Virginia, attempting to disconnect from the industrial food complex and learn how to grow their own food. A foundational book for the "locavore" movement (people who eat food grown locally as opposed to shipped in from wherever), come for the politics, stay for the anecdotes about turkey sex.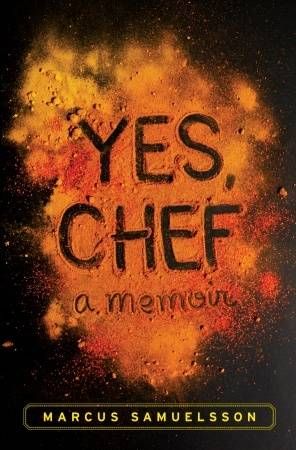 Yes, Chef: A Memoir by Marcus Samuelsson–Marcus Samuelsson is a renowned chef who was born in Ethiopia and was adopted into a Swedish family, where his grandmother taught him to cook. This is a memoir not just of that story, but of Samuelsson's ascent into international food fame, and the prices he's paid to get there.
Fast Food Nation: The Dark Side of the All-American Meal by Eric Schlosser— Ever wonder how the American fast food industry became an arm of oppression of people of color, the poor, and also an arm of American colonialism in an age when colonialism should be (ha!) long over? This will show you how.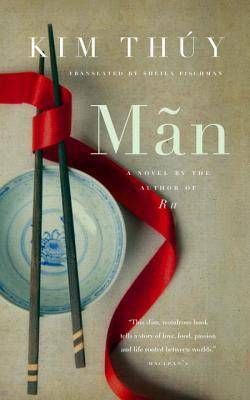 Mãn by Kim Thúy— I'm including this slim (but hella powerful) novel because it is frankly the best food writing I've ever read. The protagonist is a young Vietnamese woman who moves to Canada to marry a man she doesn't love, who happens to run a hole-in-the-wall Vietnamese restaurant. Mãn turns out to be an original and talented chef, and transforms the restaurant into a culinary hot-spot (all while falling in love with a married Parisian chef).

Tender at the Bone: Growing Up at the Table by Ruth Reichl— Ruth Reichl is a food critic (so well known that she had to wear disguises when going out to eat for work) who, unlike many famous food people, did not have an excellent culinary childhood. Her mother's cooking was awful (and often dangerous), and this is the story of how Ruth got from there to the tables of some of the best restaurants in the world.
Delancey: A Man, A Woman, A Restaurant, A Marriage by Molly Wizenberg— Molly Wizenberg of the food blog Orangette married a man who becomes obsessed with random things, does them to death for a short period of time, then loses interest, so she never thought his idea to run a pizza restaurant would go anywhere. Until it went somewhere, and she had to go along. The details of what it takes to create a seemingly simple pizza recipe are fascinating, and watching Molly struggle with what she wants out of her marriage gives the book heart.
Voracious: A Hungry Reader Cooks Her Way Through Great Books by Cara Nicoletti— Nicoletti, a butcher's granddaughter and butcher herself, cooks meals from fifty books that have changed her life. Some are not surprising (clam chowder from Moby-Dick), but some are delightfully so (soft-boiled eggs from Emma). Part memoir and part cookbook, which is my favorite formula for a food book.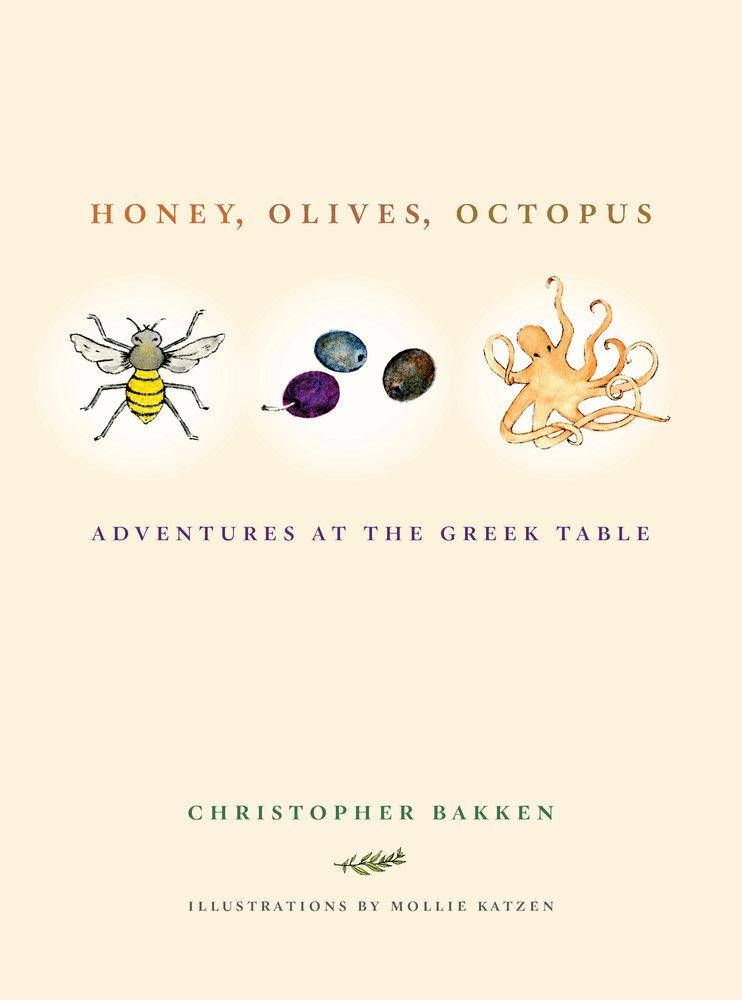 Honey, Olives, Octopus: Adventures at the Greek Table by Christopher Bakken— Bakken travels through Greece and breaks down their cuisine to its most basic elements: honey, olives, bread, fish, etc., and then goes and eats those things. He's purposeful about seeking out foods prepared in traditional ways, and in that way finds himself eating foods in the same manner people have been eating foods in that area for thousands of years. The book is both excellent food writing and excellent travel writing, so prepare yourself for the wanderlust bug.
Near a Thousand Tables: A History of Food by Felipe Fernandez-Armesto–For those seeking a more academic/historical perspective, this is the global outlook you're looking for. Fernandez-Armesto outlines the eight periods of great food-related upheaval in humanity's history (when we learned to cook, for example, and the rise of income inequality and its effects on dining), bringing us all the way from our beginnings as a species to present day.