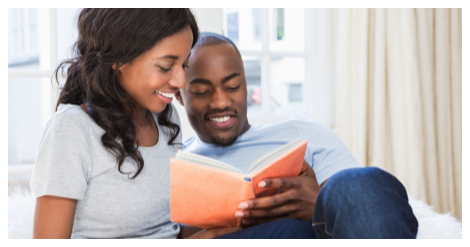 This content contains affiliate links. When you buy through these links, we may earn an affiliate commission.
One of the great joys of being a romance reader is the chance to sink into the familiar worlds of your favorite authors. But what if you don't like reading books in an unfinished series? Here are some great, completed romance series perfect for a binge-read. (Reminder that romance is known for returning to or spinning off existing series, so in the future any/all of these may spawn sequels.)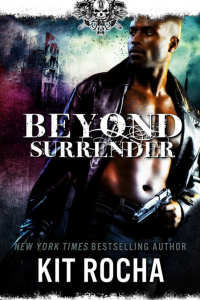 Beyond series by Kit Rocha
With the release of the ninth and final book, Beyond Surrender, Kit Rocha's post-apocalyptic erotic romance series draws to a close this month. A richly realized world with an engaging cast of diverse characters, these books will give you sisterhood, found family, and swoony feels.
Brothers Sinister series by Courtney Milan
The four books and three novellas in the Brothers Sinister series are some of my favorite historical romances. If you're interested in giving 'historical not in a ballroom' a try, these perfectly paced, feminist, and witty books are an excellent place to start.
Guardian series by Meljean Brook
This eight book paranormal romance series deftly weaves together complex mythology (angels and demons and vampires, oh my) with steamy romantic plot lines. Brook wrote them to stand alone, so she has a series of primers on her site if you want the background when you pick up an individual book in the series or read them out of order.
Billionaire Bedroom Games trilogy by Alisha Rai
This trilogy of erotic contemporary romances follows a single couple, which is a rare treat. A sexy second chance romance between high school not-so-sweethearts, Rai has written a compelling story of reunion and relationship negotiation. And if you think relationship negotiation isn't sexy, think again.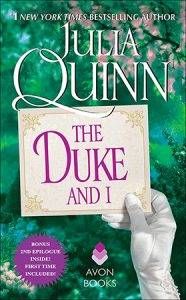 Bridgerton series by Julia Quinn
Quinn's eight Bridgerton novels follow the triumphs and tribulations (and, of course, the love lives) of the late Viscount Bridgerton's children: Anthony, Benedict, Colin, Daphne, Eloise, Francesca, Gregory, and Hyacinth. These historical romances are brilliant combinations of all my favorite tropes and have some of the most fully realized family dynamics I've ever seen in writing.
Off the Grid trilogy by Alyssa Cole
The first two books in Cole's trilogy follow the immediate aftermath of an apocalyptic event, with the third showing what the world looks like a few years on. All three do an excellent job of creating realistic relationships in the face of dystopian events. This series features both m/f and m/m stories, with each book focusing on the romance of one of the Seong siblings.
Castles Ever After by Tessa Dare
The four books in the historical Castles Ever After series follow four young women who unexpectedly inherit castles from their late godfather. Coming into that kind of wealth and position is a game changer for each woman in a unique way. In typical Dare fashion, expect funny dialogue, steamy love scenes, and some of the most fully fleshed out characters you'll find in print.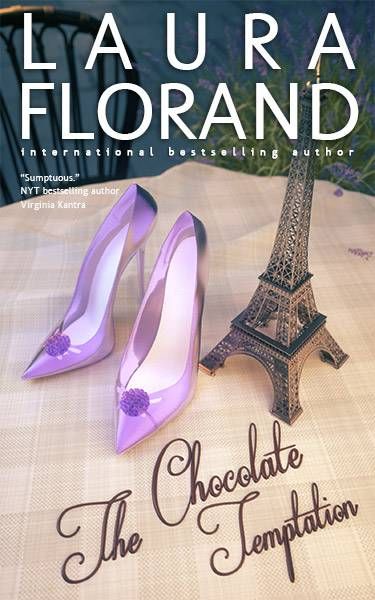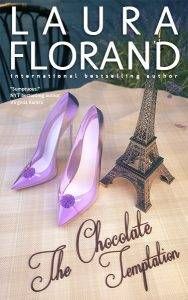 Amour et Chocolat series by Laura Florand
The eight novels of Florand's Amour et Chocolat series follow the love lives of high flying chefs and chocolatiers in Paris and Provence. Sweet and sensual, with the occasional touch of whimsy, these romances revel both in complex relationships and in the delicious food the heroes and heroines churn out.
Destiny trilogy by Beverly Jenkins
This is an excellent trilogy from one of the genre's most highly celebrated historical writers. The Destiny series follow ranch owner Alanza Yates and the romances of her three sons: Logan, Andrew, and Noah. Impressively researched, the 1880s California setting is unusual for the genre and makes for a compelling read.
Blue Heron series by Kristin Higgins
The five books of the Blue Heron series tell the story of love and life in contemporary, small town America. They're the sort of books that do an excellent job of making you laugh and cry. The focus on female friendships, class issues, and inter-generational family dynamics add extra dimensions to these wonderful love stories.