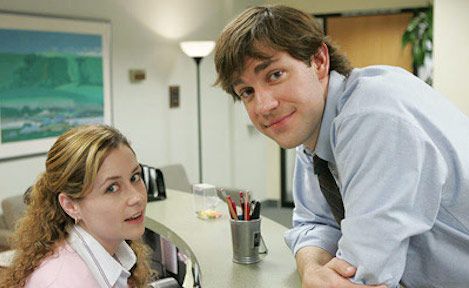 Romance/Erotica
10 Books to Read if You Still Ship THE OFFICE's Jim and Pam
This content contains affiliate links. When you buy through these links, we may earn an affiliate commission.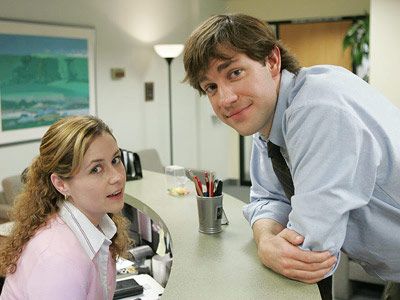 Netflix and read, anyone?
The Office ended more than eight years ago, but let's not pretend people don't still binge watch all the seasons and ship Jim Halpert and Pam Beesly. #Nostalgia. They are a bona fide friends-to-lovers couple whose romance blossomed at the workplace and managed to prosper, despite the tension in the later seasons. Part of the delay in their union – Pam's fiance aside – was the risk in changing their friendship and making things awkward but the dramatic irony is that they were both in love with each other, something romance readers of the friends-to-lovers trope are quite familiar with.
They might've had their happy ever after already, but it's not too late for the 10 couples below, who are still negotiating their platonic bonds with their strong feelings. The sweetness of the friendships combined with the sexy dormant feelings makes the trope truly entertaining to read because they can very well happen to any of us.
Huge thanks to Sarah MacLean for giving me recommendations on some titles that would be perfect for Jim and Pam shippers!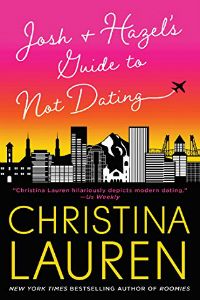 Hazel Bradford and Josh Im have only recently become best friends even though they've known each other since college. But the depth of their friendship coupled with the intensity of their feelings towards each other makes for an entertaining read as readers watch them experience one failed double date after another even though their soul mate is right in front of them.
Big Rock by Lauren Blakely
Jim and Pam may never have gotten fake engaged, but we could totally see them doing so to prank Dwight! Spencer and Charlotte are both business partners and best friends who pretend to be engaged for some potential conservative investors of Spencer's family business. But when they realize they actually want to the engagement to be real, they must figure out whether their feelings are strong enough to take the risk.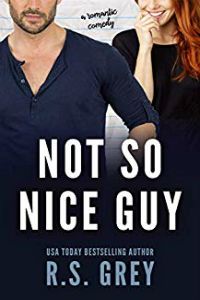 Sam and Ian are the kind of best friends and co-workers who finish each other's sentences. Their friendship is so close-knit that others have a hard time infiltrating the bubble. But Sam unknowingly reveals they're not actually dating which unleashes the hounds and soon everyone keeps asking them out on dates, forcing Ian to act on his feelings before it's too late.
Jasmine and Rahul have secretly had the hots for each other for years. But they value their friendship to much to risk ruining a good thing. When Jasmine's apartment floods and she has to stay with Rahul for the time being, the close proximity amps their attraction and makes them realize what they're missing.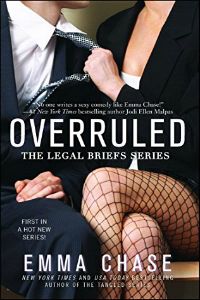 Stanton and Sofia are two high-powered attorneys working at the same law firm, whose repartee is as sparking as their chemistry. While Sofia is just a hookup for Stanton, Sofia feels so much more for him. When he discovers his high school sweetheart and baby mama is getting married, he recruits Sofia to help him win her back by taking her to Mississippi…even as she's battling her own conflicting feelings.
Margo and Owen are best friends who work at the same online media company. When Owen proposes doing his own online reality show, his boss suggests Margo to be his co-host to banter about dating mishaps. It's a struggle for them to see each other date other people when they clearly want to date each other but with Margo getting ready to leave for another job halfway across the country, Owen worries about breaching the friend zone so prematurely.
Dr. Love is career-oriented and doesn't have room for love in her life for the time being. But when she accidentally ties the knot with her best friend Dr. Drake in Vegas, they're suddenly forced to grapple with their feelings and what their marriage means. And the longer they stay together, the more they realize that maybe they've just been holding out for each other.
Arizona and Carter have been best friends since they were kids, being there for each other through first kisses and heartbreak. As much as people tried to poke holes at their friendship and make assumptions, they've been clear it's platonic…until one day it isn't.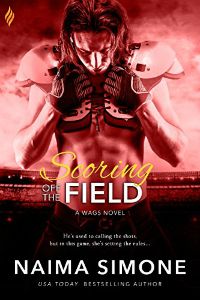 After secretly crushing on her best friend/employer/star quarterback for the Washington Warrior for years, Tennyson is ready to professionally and emotionally move on. Little does she know that a little bit of jealousy is just the kick Dominic needs to see his best friend in a new light because when it comes to Tennyson, Dominic is more concerned with scoring off the field.
On Point by Annabeth AlBert
Nothing like close quarters to heighten all your senses and throw caution out the window. Navy sniper Maddox is head over heels for his best friend and colleague Ben. And as much as Ben would love to be with Maddox, he's already gone through one bad relationship and has no intention to screw up, another one. But when they're assigned to go on a mission together, physically bringing keeping them closer, then all bets are off.