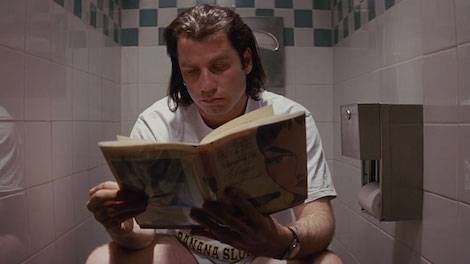 This content contains affiliate links. When you buy through these links, we may earn an affiliate commission.
I've largely fallen out of love with the work of Quentin Tarantino over the years (fight me), but one movie that has always stuck with me has been Pulp Fiction. I wanted to try to curate a reading list around some of the most badass aspects of the movie. This list is in no way complete or exhaustive.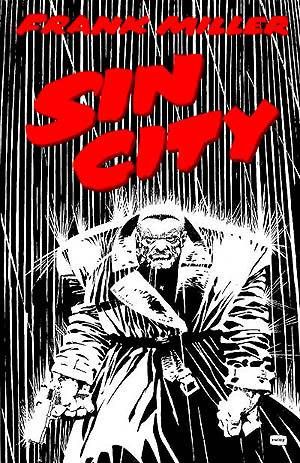 1. Sin City: The Hard Goodbye by Frank Miller. Miller's Sin City has many of the aspects that crop up in Tarantino's work: sharp dialogue, hard-boiled sensibilities, a definitive male gaze (take or leave as you wish), a distinct grittiness and violence, a pulp sensibility, and revenge. I think a person who is drawn to Tarantino's work would be drawn into Frank Miller's, too.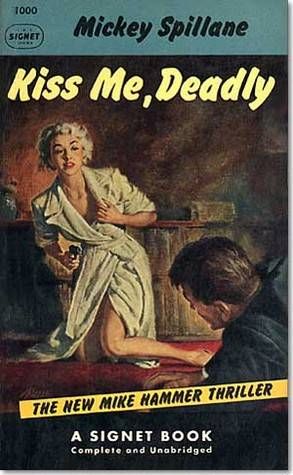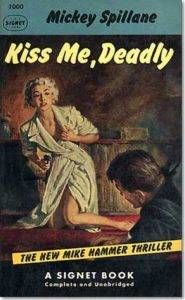 2. Kiss Me, Deadly by Mickey Spillane. Tarantino makes a direct visual reference to the film version of Kiss Me, Deadly in Pulp Fiction: the glowing briefcase. The inspiration for Butch also came from that film. And we all know the book is better than the movie, right?*
*I mean, often. Not always.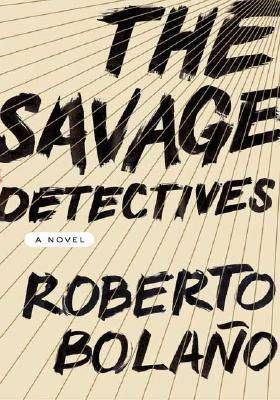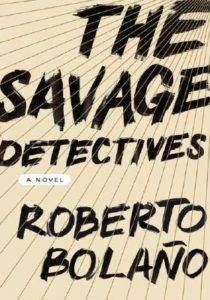 3. The Savage Detectives by Roberto Bolaño. Bolaño is known for weaving stories, cutting in and out of narratives and doubling back to slide exposition into current storylines. In The Savage Detectives, Belano and Lima are on the run after a violent exchange in the desert. The novel follows them through the eyes of a parade of different characters. If Tarantino hasn't read this himself already, I think he would be intrigued by the title of the first section, "Mexicans Lost in Mexico."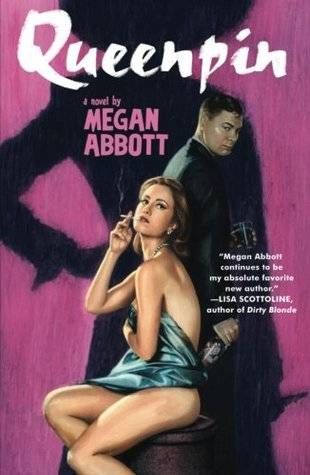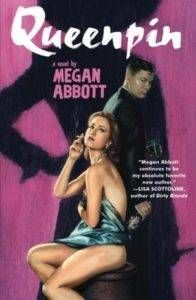 4. Queenpin by Megan Abbott. Abbott's Vegas noir will feel familiar to Tarantino fans as they dive into a seedy underworld of betting parlors and heists in the '60s. (In fact, Booklist name-checked Tarantino as a similar style in their review of this book.) Queenpin is described as a cinematic and entertaining page-turner, and check that pulp-y cover, y'all.
5. Rum Punch by Elmore Leonard. Not only is Elmore Leonard renowned for his crime writing and snappy dialogue (in fact, "great dialogue" is synonymous with his writing in basically every conversation about book dialogue), Rum Punch was adapted by Tarantino to become his next full-length film, Jackie Brown. It's a hell of a book on its own and I enjoyed it very much.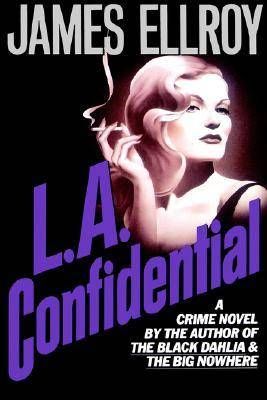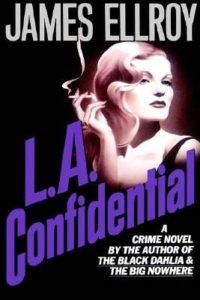 6. L.A. Confidential by James Ellroy. I feel like James Ellroy could be in a Quentin Tarantino film after reading a bit of his bio. This book juggles plotlines, corruption, and colorful characters in a way that any Tarantino fan would appreciate. That the central murders take place in a coffee shop only add to the charm for a Pulp Fiction fan (I can all-too-easily imagine Pumpkin and Hunny Bunny run amok), along with the vintage Los Angeles vibe.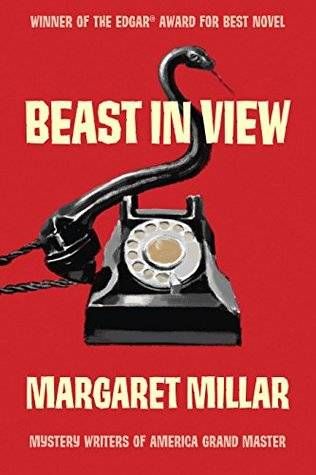 7. Beast in View by Margaret Millar. A trip into real-deal vintage Los Angeles (as in, it was published in the actual '50s), Beast in View beat out The Talented Mr. Ripley for that year's Edgar Award. A shut-in living in a residential hotel in Hollywood begins receiving disturbing crank phone calls; she calls her lawyer, the only man she can trust, to help her figure out who is behind them. The mystery becomes more and more ominous the deeper he goes; this book is quite a bit darker than the middle-class 1950s Los Angeles setting would imply on the surface.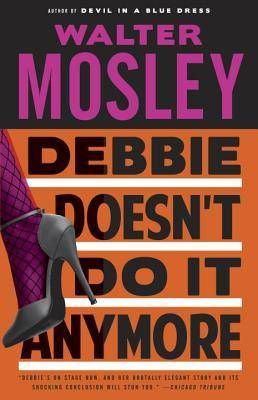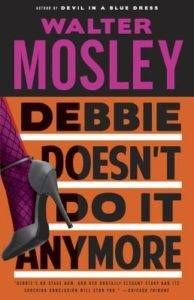 8. Debbie Doesn't Do It Anymore by Walter Mosley. Mosley is known both for his science fiction and his detective novels. Debbie doesn't fit neatly into either category; it follows Debbie Dare, a porn queen who finds out her producer husband was boinking an aspiring starlet when the two are found dead together in a hot tub. She decides she needs to get out of the porn industry, but it's a complicated web to un-weave. Her story reminds me of Butch's story in Pulp Fiction; they're both seeking a difficult escape from a subculture full of shady characters.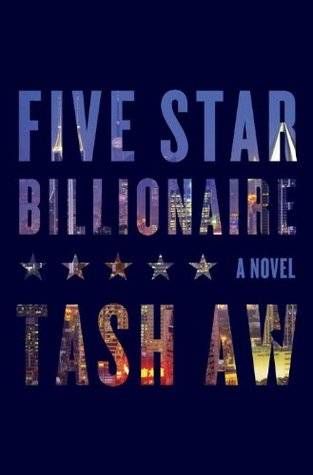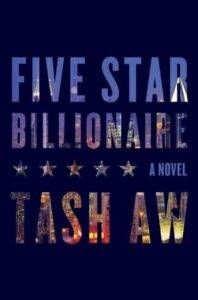 9. Five Star Billionaire by Tash Aw. This selection moves away from the noir feeling of Pulp Fiction, but I wanted to include it because it features a cast of maybe not-the-most-moral characters in a set of interlocking stories. Shanghai is depicted in a way that I think would be recognizable to lovers of L.A. fiction, bustling and ruthless with a veneer of fakeness about it that many of the characters strive to meet instead of overturn. "Shanghai is a beautiful place, but it is also a harsh place. Life here is not really life, it is a competition."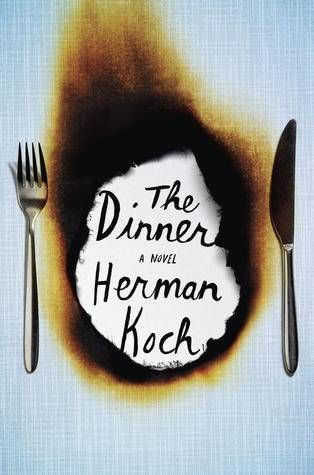 10. The Dinner by Herman Koch. One of the most noticeable traits of Tarantino's work is his love of depicting conversations, especially in Pulp Fiction, which is ridiculously quotable. In The Dinner, the story takes place over the course of one dinner conversation, featuring amoral characters dancing around a tense subject. The book is written with dark humor and some pretty significant plot twists.
What would you add to this list? Tell me in the comments.