Fiction
10 Books to Read if You're Excited for Tulip Fever
This content contains affiliate links. When you buy through these links, we may earn an affiliate commission.
This is a guest post from Alicia Kort. Alicia is a writer and editor based in New York City. Her writing has appeared in Newsweek, Paste, and Brooklyn Magazine. Follow her on Twitter @aliciairenekort.
---
The steamy adaptation of Deborah Moggach's 2001 historical romance is set to hit screens on September 1, starring Alicia Vikander and Dane DeHaan. Tulip Fever follows Sophia, the wife of a rich merchant, who slowly falls in love with the artist responsible for commissioning a portrait of her and her husband. They begin an affair during the height of the Tulip War in the Netherlands during the mid-1600s that drastically changes the lives of all those involved.
In the spirit of Tulip Fever, here are some of the best books that mix literature with art.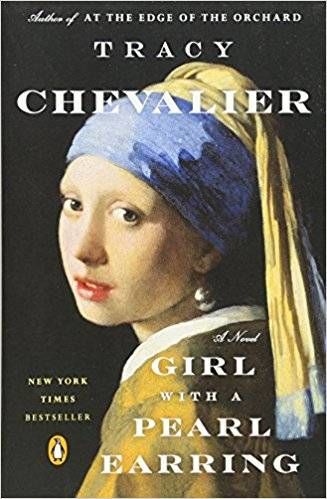 Girl with a Pearl Earring by Tracy Chevalier
Tracy Chevalier imagines the story behind Vermeer's most famous portrait. The story takes place from the point-of-a-view of 16-year-old Griet who chooses to pose for Vermeer.
The Art Forger by B. A. Shapiro
Claire Roth agrees to forge a long-lost Degas painting in exchange for her own art show at this prestigious gallery, but along the way, she starts to realize that the Degas that was stolen might have actually been a fraud as well.
An Artist of the Floating World by Kazuo Ishiguro
Artist Masuji Ono struggles with the ramifications of letting politics influence his paintings before the World War II began. No longer an idealistic youth, Ono tries to relate to the world around him and his daughters in a place that has largely moved on from its dark past.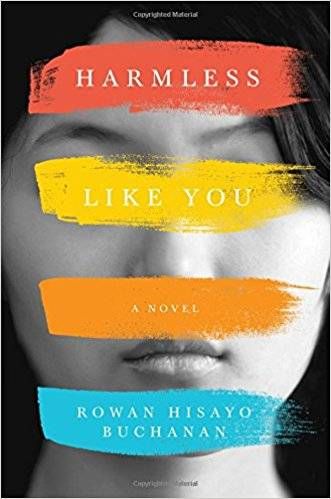 Harmless Like You by Rowan Hisayo Buchanan
Yuki Oyama wants to be a great artist someday. She's willing to sacrifice just about anything to get it—even her 2-year-old son. Buchanan's book is told from the point-of-view of a young Yuki and her adult son, Jay, examining why mothers abandon their children.
The Flanders Panel by Arturo Perez-Reverte
When Julia, an art restorer, cleans a Flemish painting from the 15th century, she wasn't counting on finding a centuries-old murder mystery. By following the secret message inscribed in the painting, she tries to find out who killed the knight depicted in the art.
Leonardo's Swans by Karen Essex
In Renaissance Italy, Isabella d'Este wants nothing more than to be immortalized in one of Leonardo da Vinci's paintings. Unfortunately, the Duke of Milan is the only man who has access to him, and he's married to Isabelle's sister, Beatrice. Isabella decides to put family ties aside and let her ambition rule her.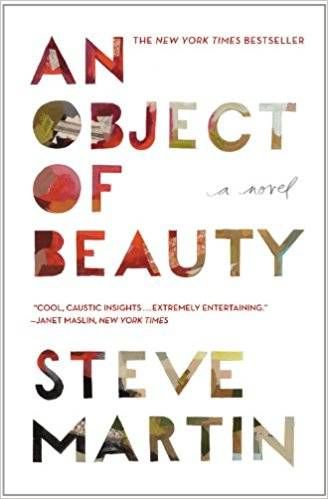 An Object of Beauty by Steve Martin
The famous actor-turned-author tries his hand at writing fiction with An Object of Beauty. This book follows Lacey Yeager, an ambitious art dealer, as she does questionable things to move her way up the ladder in the art world. But her house of cards, built by manipulation and greed, falls after 9/11.
The Goldfinch by Donna Tartt
Winner of the Pulitzer Prize, The Goldfinch chronicles the journey of a 13-year-old boy as he tries to learn more about the small, mysterious painting that his deceased mother left him.
The Picture of Dorian Gray by Oscar Wilde
In the 1800s, Dorian Gray commissions Basil Hallward to paint him. He wishes that he could always remain as young as he is in that portrait, and his wish is granted with some caveats. Gray remains young, but the portrait of himself ages over the course of this tale as he commits heinous deeds.
Luncheon of the Boating Party by Susan Vreeland
Author Susan Vreeland brings Auguste Renoir's famous painting to life. She examines the lives of the painting's occupants in the late 1800s as they reveled in life in Paris from the point-of-view of Renoir and seven of the other subjects.