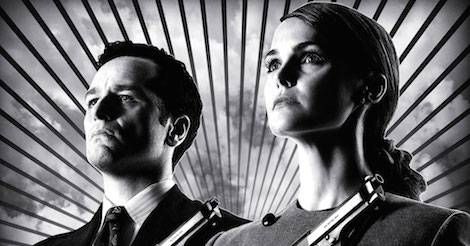 Lists
10 Books to Read If You Like THE AMERICANS
This content contains affiliate links. When you buy through these links, we may earn an affiliate commission.
Show of hands: who's crazy in love with the new season of The Americans? If you're itching for more Cold War drama in your reading life, check out these ten titles.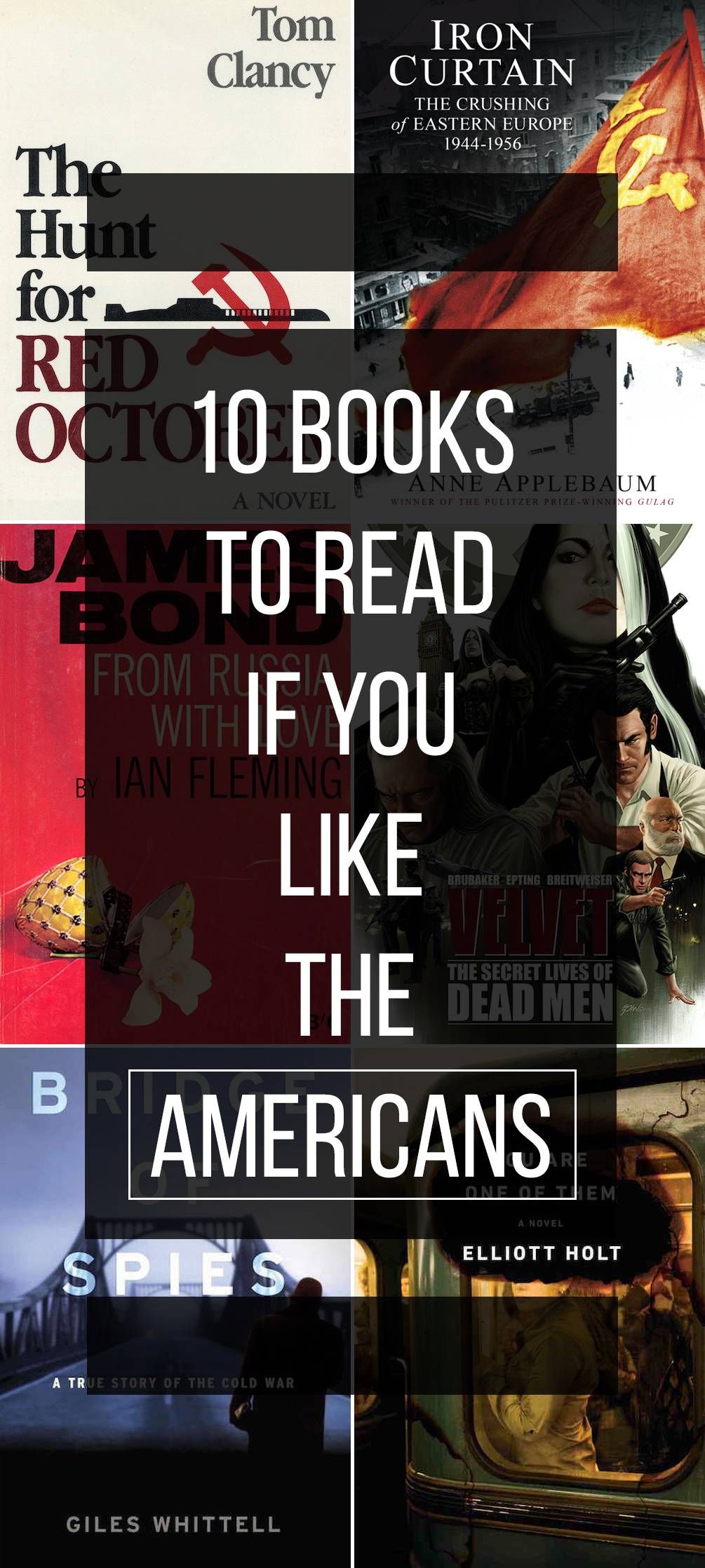 Le Carré's name is synonymous with great spy thrillers and Tinker Tailor is probably his best-known book. In this installment of the George Smiley series, the brilliant, yet understated spymaster is pitted against his Cold War nemesis, Karla, in a clandestine game of cat and mouse as he tries to uncover a traitor within the Circus. In 2011 the book was made into a film, which was nominated for three Academy Awards. Also try The Russia House.
A follow-up to Applebaum's Pulitzer Prize-winning Gulag, Iron Curtain: The Crushing of Eastern Europe 1944-1956 explores the atmosphere of post-World War II Russia and explains how the social, political, and economic forces of the time led to a Communist state ruled by fear and cruelty. Applebaum paints a vivid picture of life in the Stalin's Soviet Bloc.
Tom Clancy's runaway bestseller tells the suspenseful tale of an underwater chase for a top secret Soviet nuclear-enabled submarine. Disenfranchised with his government, Lithuanian sub commander Marko Alexandrovich Ramius plans to defect to the United States with the experimental nuclear submarine, Red October. The Soviets set out to hunt the sub down and destroy it, while the Americans seek to deliver it safely to Norfolk so they can steal its technology. In 1990 the book was made into a film starring Alec Baldwin and Sean Connery.
When Sergeant Raymond Shaw and his infantry return safely to U.S. soil after a harrowing POW experience during the Korean War, he is hailed as an American hero. Years later his fellow soldiers start to have recurring nightmares of Shaw doing terrible things. Little do they know that Shaw has been brainwashed by Chinese and Soviet intelligence officials and is being used as an unwitting sleeper agent, unable to disobey orders from his Communist overlords. In 2004 the book was made into a film starring Live Schreiber, Meryl Streep, and Denzel Washington.
The Velvet series is perfect for those of you who love graphic novels and kickass heroines. Velvet is secretary to the director of a fictional British spy agency called Arc-7. Leave it to the good ol' boys to underestimate her. When Velvet is framed for murder, her deadly skills are revealed and she has to use every one as she crosses into enemy territory to clear her name.
No list of Cold War spy books would be complete without this classic Bond title. The Soviet counterintelligence agency SMERSH is after 007. And of course the only way to snare MI6's most lethal operative is with the seductive powers of a beautiful woman. Tatiana Romanova is selected for the task, setting the stage for Bond to be ambushed Red Grant and Rosa Klebb–two of Flemmings most villainous assassins. This novel was famously adapted in 1963 for a film that starred–guess who–Sean Connery. Boy, he really gets around.
Perhaps the only thing more engrossing than a Cold War spy novel is the truth behind the tales. The Billion Dollar Spy reveals the gripping story of Adolf Tolkachev, an engineer in a Soviet military design bureau who used his high-level access to leak sensitive information about Soviet weapons systems to the Americans. His work enabled the U.S. to evade Soviet radar and ultimately win the Cold War.
Ten-year-old BFFs Sarah Zuckerman and Jennifer Jones are growing up at the height of the Cold War when they decide to write letters to the Soviet premier advocating for peace. Jenny is invited to visit the USSR and leaves Sarah behind, but three years later Jenny and her parents die in a plane crash. Ten years after that, Sarah receives a letter suggesting that Jenny's death was a hoax, so she sets off to the Soviet Union to find the truth.
9. The Haunted Wood by Allen Weinstein & Alexander Vassiliev
It's not every day that you see a book co-authored by a former federal official and former KGB agent. Relying on exclusively released KGB documents and VENONA cables from the CIA and NSA, Weinstein and Vassiliev reveal the secrets of the Soviet Union's golden age of espionage, from the 1930s through the Cold War.
You might remember this title from this year's Oscars, where Mark Rylance won Best Supporting Actor for his role as Rudolf Abel. The film is based on a true account of the legendary Soviet-American prisoner exchange at Berlin's Glienicke Bridge and Checkpoint Charlie, the gate between East and West, at the height of the Cold War.
What are your favorite Cold War spy books?