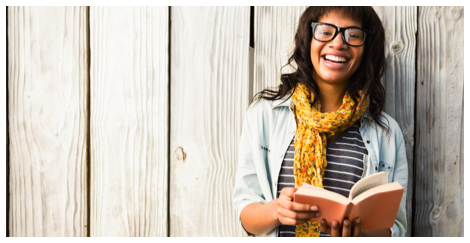 Lists
10 Books for Postmodern Film Lovers
Postmodernism often gets a bad rep. Rather, it might be more apt to say postmodern work is often regarded as heady and pretentious. It comes with loads of self-aware baggage, the peculiar collagist's sense of attention and indifference to structure; a certain terror of definition. This stigma is exacerbated by the fact that intellectual elitists tend to use postmodern theory as a velvet rope to barricade the hoi polloi from the club of sophistication.
However, I would argue postmodern artifacts are often much more diverse and accessible than many would think, even though it doesn't often seem so. Much of the problem relies on categorization. In the American cannon of literature, quintessential postmodern works are predominantly constructed by white men who intentionally place themselves deep within the genre's camp, so that the notorious postmodern books feel exclusive and inaccessible to the average reader.
With that said, the list below is not intended to simply line up books that coincide well with known postmodern films or to list the usual suspects (though one or two cornerstones are included for comprehensiveness). Instead, these recommendations are meant to add a broader context to postmodern literature and how it relates to film. In other words, this list does not include Barth nor Barthelme, Infinite Jest nor American Psycho, but is an attempt to look beyond the obvious and apply a more theoretical context to books that otherwise might not be deemed postmodern.
Happy reading!
Open City by Teju Cole

Holding a similar title to Rossellini's classic neorealist film and living up to its name, Cole's work takes on a city-novel form reminiscent, though quite different, from Sartre's Nausea. The book focuses on Julius, a Nigerian immigrant, as he roams around New York City and travels abroad. Julius deals with the space of the city on an existential and geopolitical level, all the while interacting with a wide range of characters that provide a strong presence of globalization. Readers are left with a peculiar sense of physicality within the prose of urban landscapes, and, ultimately, with questions of memory's fragmentation and reliability.
The Crying of Lot 49 by Thomas Pynchon
Often referenced in Jameson's critical theory, Pynchon is considered one of the godfathers of literary postmodernism. It's safe to say the sense of paranoia, parody, and subculture imbued in this slim novel plants it directly within the camp, and has certainly made it influential to numerous postmodern filmmakers.
A Visit From the Goon Squad by Jennifer Egan

Probably Egan's best-known work, this Pulitzer Prize-winning novel (though it is often argued to be a collection of short stories) has a tremendous sense of lateral movement and fragmentation. There is no distinct narrative arc and each chapter has a standalone quality from a different character's perspective. Everything is connected, but there are noticeable gaps that would feel unsatisfying in a more traditional piece. Furthermore, the sense of place is simultaneously magnified and stripped away by the disparate perspectives. The effect is that readers may feel there are infinite possibilities lingering at perimeter – a postmodern idea indeed.
Homegoing by Yaa Gyasi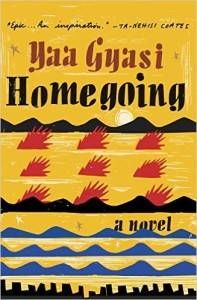 Gyasi's debut provides a similar sense of lateral movement to Goon Squad, while also spanning multiple generations of slavery and racial injustice. Though Homegoing follows a more linear path than many postmodern works, the fragmented narratives and various perspectives still provide several tropes of the postmodern genre. Gyasi's technical skill gives the narrative a seamless quality, despite large gaps in time and geography. However, like Haneke's Code Unknown, this novel accomplishes much in the blank space.
Under the Net by Iris Murdoch
Though a bit of a stretch, Murdoch's debut focuses so much on nominalism and the complexity of language that it's difficult not to see it as self-aware. Narrator Jake Donaghue is a young writer constantly feeling the imperfection of his art and inability to recreate experiences, which could easily be a meta-commentary by Murdoch regarding her own work. The title, referring to the net of theory and language, is in itself a challenge that postmodernism attempts to tackle head-on.
The Secret History of Las Vegas by Chris Abani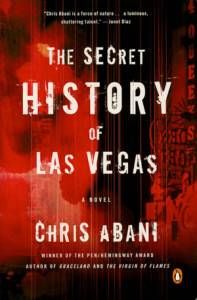 Following the detective narrative structure found in many postmodern films, Abani's novel is delightful in its magical prose, bizarre spatial constructions, global perspective, exploration of cultural abandonment, and subtle socioeconomic complications. Abani develops a wonderful juxtaposition between the notorious opulence of urban Las Vegas and the mystique of its deserted surroundings. He ability to blend genres lends itself to films such as Scott's Blade Runner, while, at times, the story also takes on a sense of art naif, comparable to Kidlat Tahimik's Perfumed Nightmare.
The Geopolitical Aesthetic: Cinema and Space in the World System by Fredric Jameson
Jameson, one of the major critical theorists interested in late capitalism and postmodern film, is an arbiter of remarkably complex sentences. The Geopolitical Aesthetic is strictly an academic text and a difficult read at times, but explains many of the core concepts of this genre, and also provides a topnotch cinematography as points of reference. It's an enjoyable read for cinephiles, but be prepared for syntactical monstrosities and complicated thought processes.
The Woman in the Dunes by Kobo Abe
Another text that examines socioeconomic complexities and unusual geographies, Abe's novel is enough to fill anyone with paranoia and a lingering sense of dread (as well as a Videodrome-esque confusion of reality). Throughout, the narrator is forced to question his logic and sanity, ever filling the roles of victim and detective in his capture. The commodification and omnipresent geographical challenges of sand seem particularly relevant to postmodernism and it would be interesting and terrifying to see how this novel adapts to the screen.
Blood and Guts in High School by Kathy Acker
Included on Flavorwire's essential postmodern reading list, Acker's metafictional novel is known for its callage-like aesthetic and awareness. It's a challenging text, complete with drawings, poems, letters, and other mixed forms inserted throughout. The scattered narrative lines up well with similar movements in postmodern film.
We Need New Names by NoViolet Bulawayo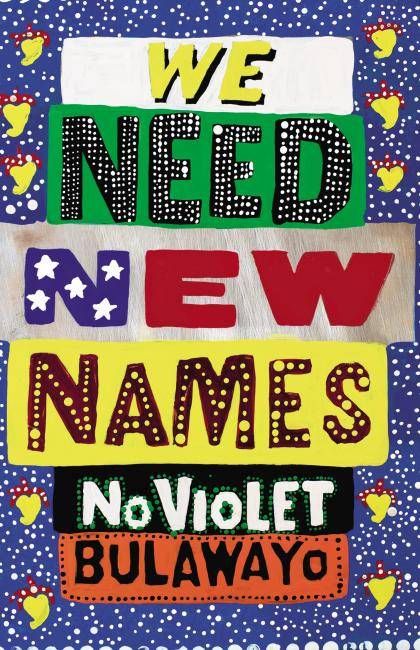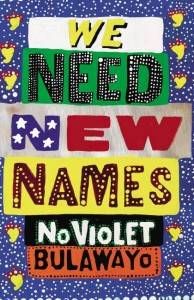 Winner of the PEN Hemingway Award, We Need New Names tackles the geopolitical and socioeconomic issues found in postmodern film. The protagonist, Darling, lives the first ten years of her life in Zimbabwe before moving in with an aunt in Michigan, providing a unique global perspective. There are a couple scenes that pair this novel well with Mambety's Hyenas, as both examine how collectives of people address a community-imposed sense of justice.