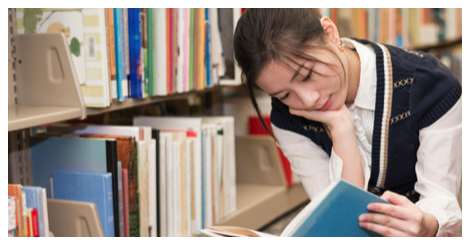 Lists
10 Books About Fascinating Women
This video is sponsored by Playster.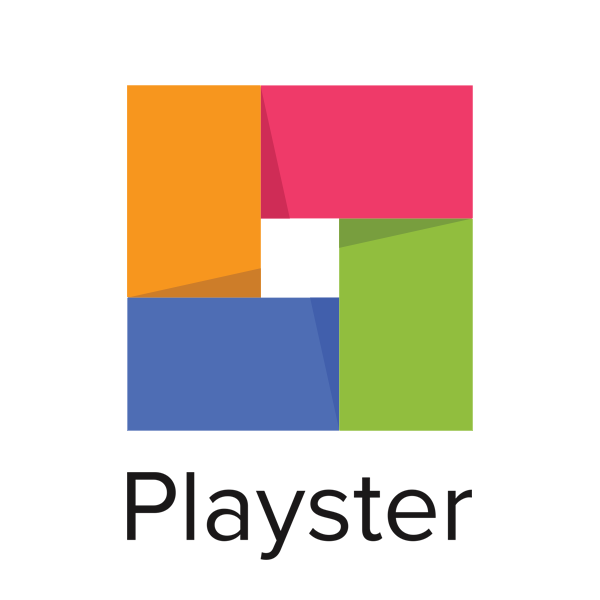 Mother's Day is just around the corner and what better way to get into the spirit than by indulging in books that feature some truly fascinating women? Whether you're a mom yourself or are looking to treat your mama – or the most fascinating woman in your life – these titles make for some seriously lovely gifts.
Even better yet, you can up the ante by spoiling her with a Playster subscription. Offering unlimited access to books and audiobooks, as well as movies, music and games, Playster can help make 'Me Time' all the more relaxing on her special day.
---
It's always a good time to read about the lives of interesting women (fiction or non!), but with Mother's Day approaching this weekend in the U.S. it feels extra-appropriate. This list is non-fiction heavy because, well, real-life women doing amazing things are always in my wheelhouse. Let's get cracking (and all of these are available on Playster!):
1. Still Alice by Lisa Genova. Alice Howland, a Harvard cognitive psychology professor, is diagnosed with early-onset Alzheimer's at the age of 50. The book is told from Alice's perspective, so the reader loses memories of simple and complex things along with the narrator, making the book even more affecting and, frankly, frightening. Alice's downward spiral into memory loss is so, so compelling, especially since the character starts off so vibrant.
2. Anna Karenina by Leo Tolstoy. Anna is both fascinating and infuriating–she is stuck in her life as a bored wife in oppressive 19th century Russian society, and then is stuck with the consequences of the choices she makes to escape that life. Anna's willingness to accept scorn and a social fall for love and a happier life are admirable, but her constant despair is so grinding.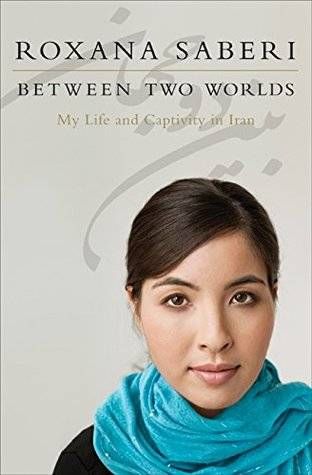 3. Between Two Worlds: My Life and Captivity in Iran by Roxana Saberi. Roxana Saberi is an Iranian-American journalist who was taken prisoner in Iran and held in secret for weeks in Evin Prison under espionage charges. After extreme international pressure, she was finally released months later. This book is the tale of her capture, imprisonment, and eventual release, told through the lens of Iranian society and politics.
4. Brain on Fire by Susannah Cahalan. Twenty-four-year-old Susannah begins experiencing light sensitivity, mood swings, and paranoia, along with other odd neurological and psychological symptoms that don't point to any specific diagnosis. She carries on with her life until one day she wakes up in a hospital, immobile and strapped to the bed, with no recollection of how she got there. This is the memoir of her loss of time, her ultimate (rare) diagnosis, and how she begins to put her life back together.
5. Fifth Avenue, 5 A.M.: Audrey Hepburn, Breakfast at Tiffany's, and the Dawn of the Modern Woman by Sam Wasson. There are few women as fascinating to me as Audrey Hepburn. This book is a behind-the-scenes look at the making of her most well-known movie, Breakfast at Tiffany's, and an examination of how the Audrey we all think we know is far from the Audrey that existed in real life.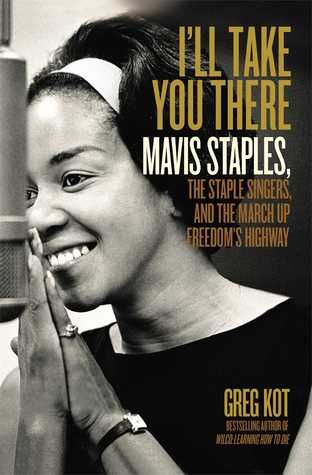 6. I'll Take You There: Mavis Staples, the Staple Singers, and the March Up Freedom's Highway by Greg Kot. Mavis Staples, lead singer of the Staple Sisters, combined gospel and rock to create music that would become some of the soundtrack to the Civil Rights movement. Along with changing the world, Mavis also had ties to Bob Dylan (hey-o) and inspired Prince, Bonnie Raitt, Wilco, and, well, pretty much everyone else making music these days.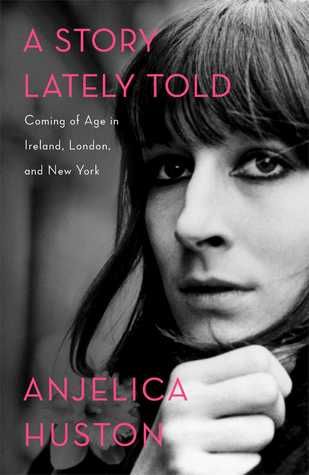 7. A Story Lately Told by Angelica Houston. OK, I lied, there is someone more fascinating than Audrey Hepburn: Angelica Houston. This memoir of her childhood and early adulthood moves from Ireland (where she lived on an estate and hung out with her parents' famous friends like John Steinbeck and Carson McCullers), to London where she takes a stab at acting as a teen and befriends the Rolling Stones, to New York where she eventually becomes a model and revels in NYC in the '70s.
8. The Girls of Atomic City: The Untold Story of the Women Who Helped Win WWII by Denise Kiernan. Oak Ridge, Tennessee, was created in 1942 and didn't appear on any maps, despite housing over 75,000 people and using more power than New York City. Many of the residents of the town were young women recruited to work on secret projects that they could not, under an circumstances, discuss, though it was eventually revealed that they were working on the creation of the atom bomb. The book features interviews with many of the surviving women (some of whom still live there!) who helped end a world war, even though they didn't fully understand the nature or scope of their work in the '40s.
9. The Dressmaker of Khair Khana by Gayle Tzemach Lemmon. Kamila Sidiqi was a teacher when the Tabilan took over Kabul, banning her from school and confining her to her home. Kamila's father and brother flee, leaving her alone to support her siblings and driving her to start a business that will provide for both her family and her community.
10. The Women of the Cousins' War by Philippa Gregory, David Baldwin, and Michael K. Jones. Philippa Gregory teams up with two historians to explore the lives of three real-life women of the War of the Roses (the backdrop for Gregory's Cousins' War series of novels): The Duchess of Bedford, Elizabeth (Edward IV's wife and the first commoner to engage in a love match with an English king), and Henry VII's mother, Margaret. For as much as I know about the women of the Tudor period, my knowledge of the women of the period just before it lacking, even though they were just as interesting!
That's it for now! Recommend your own favorite books about fascinating women below.