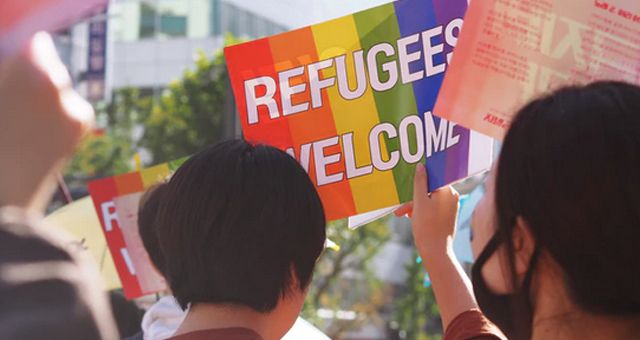 Critical Linking
10 Books About Being Displaced From Your Home Country: Critical Linking, July 29, 2019
Critical Linking, a daily roundup of the most interesting bookish links from around the web is sponsored by Libro.FM
---
"There are more than 25 million refugees in the world—people who have fled their countries to escape religious persecution, war, violence, and other dangers so intense it's worth giving up your home and often your family to get away. While there are a number of ways for people in stable countries to support the displaced—donating to refugee organizations, supporting politicians who welcome asylum-seekers—it's also vital to develop understanding of and empathy towards people who are in an impossibly dire situation. For World Refugee Day, here are ten books that delve into the experiences of people displaced from home countries across the world."
Seems like a particularly important time to read about the refugee experience.
---
"We can see Austen doing just that in her own hand at the Jane Austen's Fiction Manuscripts Digital Edition. A collection of scanned manuscripts from the Bodleian, British Library, Pierpont Morgan Library, private collectors, and King's College, Cambridge, this project 'represents every stage of her writing career and a variety of physical states: working drafts, fair copies, and handwritten publications for private circulation.'"
Calling all Austen fans! There's a digital collection!
---
"Harry Potter's legendary cupboard under the stairs could be the next hot feature in California real estate.
A home seller in Logan Heights has listed her nearly 100-year old, 1,322-square-foot home with a unique feature: A Harry Potter-style storage room underneath the stairs. The asking price for the property is $425,000."
Petition for all home sale listings to have literary references.