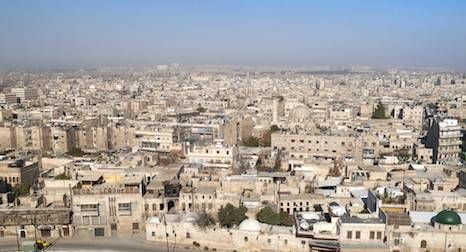 Lists
10 Bookish Gifts for and from Syria
Last December, I lugged copies of Soup for Syria: Recipes to Celebrate our Shared Humanity to various friends and family.
Cookery for and from Syria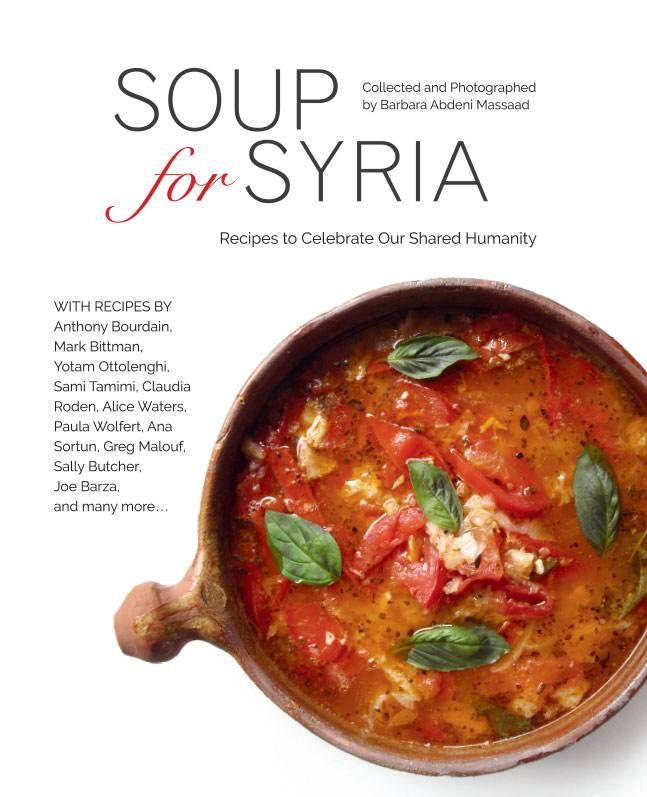 It's still for sale and still makes an excellent gift. The recipes were provided by celebrity chefs, while the book was edited and photographed by Lebanese chef Barbara Abdeni Massaad
. All profits from the US edition are being donated to the UNHCR to provide food relief for Syrians.
The soup recipes within are by Anthony Bourdain, Mark Bittman, Claudia Roden, Alice Waters, and other top chefs.
There is also a new #CookForSyria initiative from UNICEF and @NextGenLondon.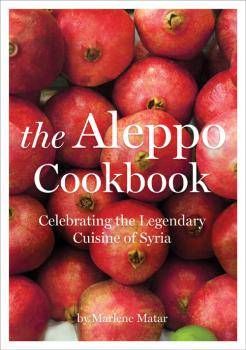 If you prefer a cookbook that helps you make the best of Syrian food, it's The Aleppo Cookbook: Celebrating the Legendary Cuisine of Syria, by Marlene Matar. This cookbook has been laureled with a host of awards. These include: Washington Post Best Cookbook 2016, International Academy of Gastronomy Award 2016, and Publishers Weekly Best Books of 2016.
Profits of this book don't go directly to benefit Syrian refugees, but they do go to Interlink Books, run by the excellent and principled Michel Moushabeck. Interlink underwrites their strong fiction list with the profits from cookbook sales.
Literature for and from Syria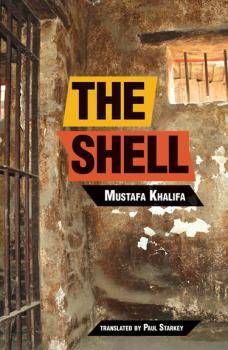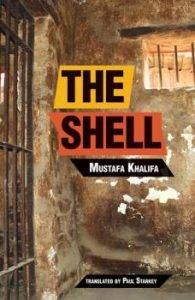 Interlink fiction includes The Shell: Memoirs of a Hidden Observer, by Syrian author Mustafa Khalifa, trans. Paul Starkey.
This debut novel, long-awaited in translation, is the story of a Syrian political prisoner locked up for fourteen years without trial.
Arab authors have urged that The Shell be translated since its publication. Sabry Hafez put this novel on a 2008 list of under-translated Arab writers for The Guardian. The book was long urged for translation by Syrian writer and activist Samar Yazbek.
Yazbek — an activist, memoirist, and novelist — herself won France's 'Prix du Meilleur Livre Étranger' this year. She won the prize for her Les portes du néant (Bawabat ard al-'adam), which was translated into French by Rania Samara. The English version, The Crossing, was translated by Nashwa Gowanlock and Ruth Ahmedzai Kemp (2015).
You can read an extract from The Crossing, the English translation, at The Guardian. It opens:
The barbed wire lacerated my back. I was trembling uncontrollably. After long hours spent waiting for nightfall, to avoid attracting the attention of Turkish soldiers, I finally raised my head and gazed up at the distant sky, darkening to black. Under the wire fence marking the line of the border a tiny burrow had been dug out, just big enough for one person. My feet sank into the soil and the barbs mauled my back as I crawled across the line of separation between the two countries.
The fantastic, stalwart, talented Syrian novelist Khaled Khalifa also has new work in English translation this year. His first book in English translation, In Praise of Hatred, was unfortunately edited by the publisher, apparently without Khalifa's full consent. However, his No Knives in the Kitchens of This City, translated by Leri Price and published by Hoopoe, was kept as Khalifa intended it. Good thing: It's been listed on FT's best fiction in translation of 2016.
To learn more about Khalifa, read an interview between him and Rachael Daum, "I Have Always Wondered About the Ability of Some Writers to Remain Silent."
Children's books for Syria and Syrians
For children and their keepers, there is Stepping Stones: A Refugee Family's Journey, a dual-language book by Canadian children's writer Magriet Ruurs. The art was inspired by the stone artwork of Syrian artist Nizar Ali Badr.
Stepping Stones' publisher, Orca, is donating funds raised from the sale of the book to the Inter-Cultural Association. Funds will also go to resettlement agencies for Syrian refugees, including the Canadian Council for Refugees.
The book received a starred review from Kirkus. CM Magazine wrote that, "The photographed stone arrangements seem oftentimes to pulse with more life than one might think possible."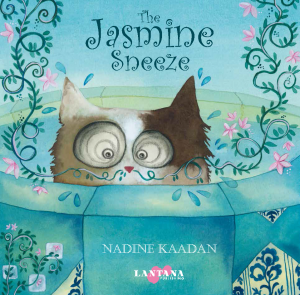 Children and their book-companions will also love The Jasmine Sneeze, by the wonderful young Syrian writer and artist Nadine Kaadan. This is a beautiful and moving book about a cat; its art is clearly inspired by the architecture of Damascus.
I previously wrote: "Take a deep breath of The Jasmine Sneeze and you'll be transported to one of the world's most beautiful cities. There, you'll get caught up in Damascus' dense colours and patterns, as well as its light-hearted, sweet-smelling humour. A joy!" Kaadan also works with refugee children.
If your loved ones would prefer a donation in their names, the International Board on Books for Young People in Lebanon does strong work. You can donate to their Syrian Children's Bibliotherapy Project.
Collections for Syria and more
One of the strongest collections is Syria Speaks: Art and Culture from the Frontline, edited by Malu Halasa, Zaher Omareen and Nawara Mahfoud.
The collection isn't new. But it was in the news this year, as the collection got Faizah Shaheen racially profiled as a terrorist threat for reading it on an airplane. You can still sign a petition urging Thomson Airways to apologize to Shaheen.
Finally, wash the ink off your love ones' hands by purchasing Aleppan laurel soap from the Karam Foundation, a small nonprofit dedicated to education and development programs by Syrians, for Syrians.