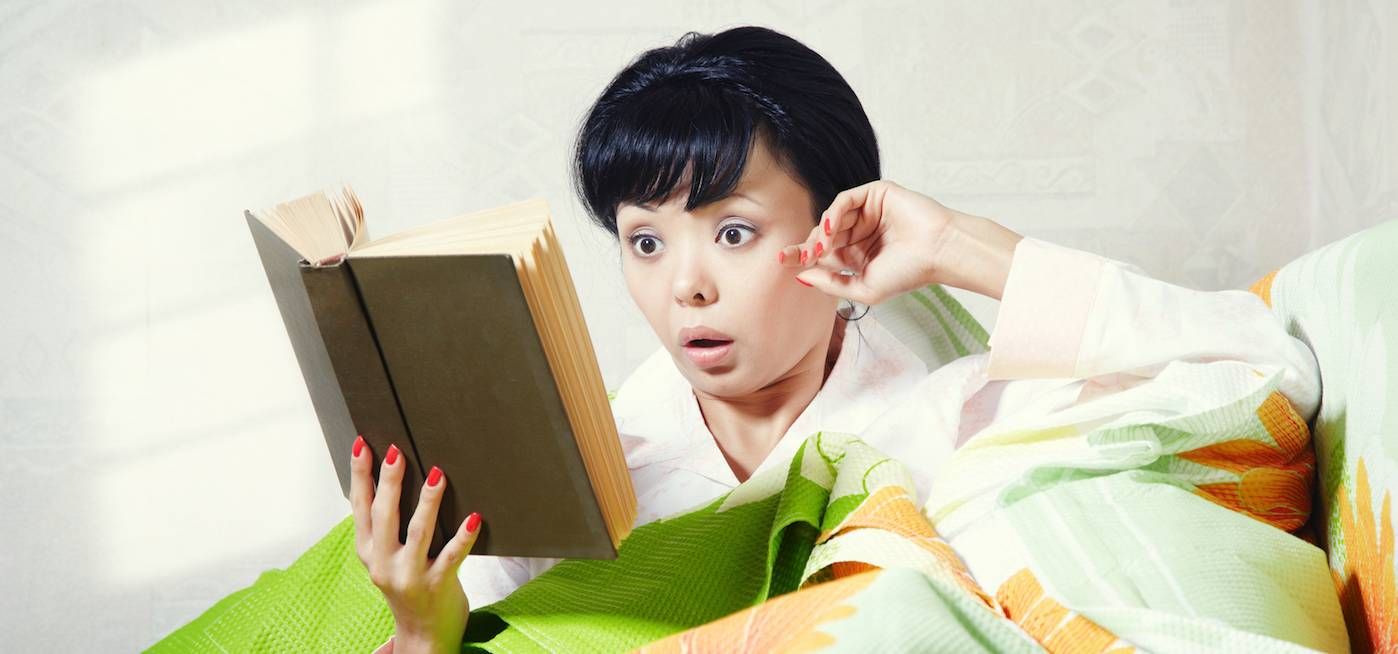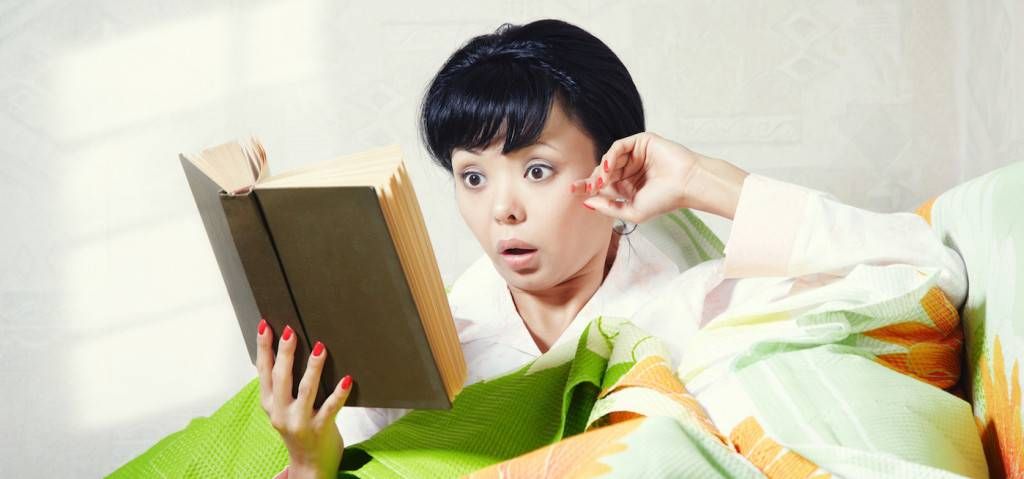 Featured
10 Bookish Feelings We Need English Words For ASAP
This content contains affiliate links. When you buy through these links, we may earn an affiliate commission.
I'm sorry, but I have to say it: English has failed us. Which is shocking, coming from me, given that I've been in love with the language for most of my life. But recently, I discovered The Dictionary of Obscure Sorrows — a series of made up words that capture that feeling of melancholy/pain/nostalgia/etc. that there is no exact, real word to describe. Feelings like "vellichor," which is now the strange wistfulness of used bookshops. And that got me thinking of other "untranslatable" feelings and situations, some of which you can find words for in other languages. Words like tsundoku, a Japanese word that roughly means: "Leaving a book unread after buying it." (I am so very guilty of this. Sigh.) And sure, we have the phrase "book hangover" for that melancholic daze that comes at the end of a good book. But what about all those other especially bookish situations/feelings that we desperately need words to describe?
So, I've compiled a list of those inexplicable feelings below! Guys, we need to make up words for these. Immediately.
That dawning realization that you will not be getting up from your couch for the rest of the day and/or will not be going to sleep all night, because this story is completely unstoppable.
Like when I began reading The Wrath & the Dawn, or Leigh Bardugo's The Six of Crows. Or, surprisingly, when I read Eyes of Silver, Eyes of Gold by Ellen O'Connell.
That queer rage/pain you feel when an author butchers a character's arc by having them do something that makes no sense.
…I'M LOOKING AT YOU, BREAKING DAWN.
That feeling you get when you see rain and/or snow outside and know this is going to be a snuggle-in-bed-and-read day.
Snow Day Reading is the best reading.
The strange flip/flutter/squeeze your heart does whenever the two characters you ship are in a scene together. Also that extra squeeze when they do something particularly relationshippy
Most recently, Kaz/Inej from Six of Crows, but also Celaena/Chaol from Sara Maas's Throne of Glass series, Bran/Liadan from Juliet Marillier's Son of the Shadows, Rachel/Gabriel from Archangel…I could go on.
That swelling/floaty feeling you get when someone LOVES that amazing book you recommended to them.
Most recently and prominently, Renée Ahdieh's The Wrath & the Dawn, which I have not been able to shut up about since I read it over the summer. Happily, everyone I've recommended it to has also LOVED IT. By the way, you should get on that, dear reader. I'm just saying.
That intense feeling that's not quite rage but not quite just annoyance when someone tactlessly interrupts you while you're reading (the strength of which is directly proportional to the quality of the book).
Really? Do they not SEE my "Go Away I'm Reading" mug? Do I need to wear a "Go Away I'm Reading" t-shirt and a "Go-Away I'm Reading" tattoo on my forehead?
That feeling of homecoming when you reread your favorite book (series). Again.
Oh, Harry Potter. Need I say more? Sniff.
When you finally start that book nobody can stop talking about and pretty soon into it you realize you totally, completely get why.
Definitely happend with Cinder, for me. And thank GOD you have other people to fangirl with when the ride is over and you have to get up off your couch, amirite?
That combination of shock, awe, and glee when the plot turns on an excellent twist you never saw coming.
I will forever remember that moment when I first read about Tom Riddle rearranging his name to spell I am Lord Voldemort. Also, IT WAS GINNY?!
That moment you find exactly what you'd been dreaming of in the bookstore
This feeling is somehow both triumphant and gleeful all at once. We'll forget our sense of tsundoku just this once, shall we?
As I said, we really need to find words to describe these feelings ASAP. Know what we can call them, readers? And what other feelings do you get when you read that just can't be described in a single word?