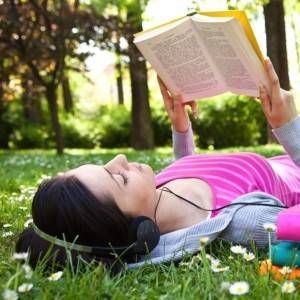 Audiobooks
10 Hilarious Audiobooks That Will Make You Laugh Out Loud in Your Car By Yourself
This post on hilarious audiobooks is sponsored by Playster.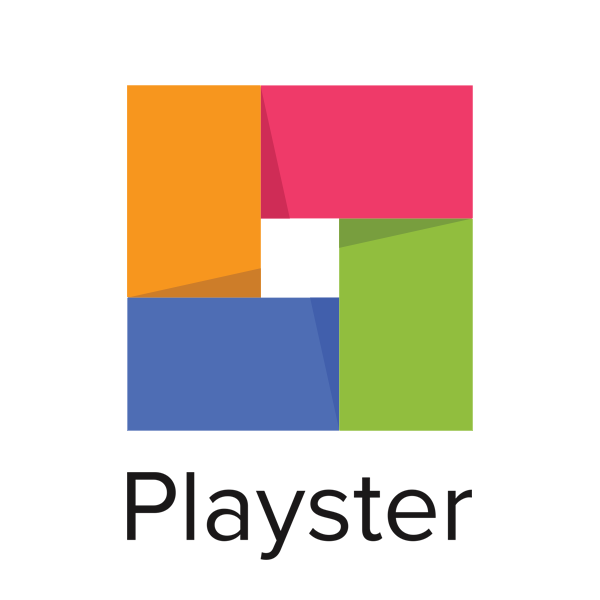 Playster is an on-demand entertainment service that takes care of everything: books, movies, music, games, whatever the moment calls for. Boasting the world's most diverse digital collection, Playster offers everything from timeless classics to the newest blockbusters, on almost any device. Members get all their favorite things in one place, with unlimited access to titles from the world's largest publishers, labels, movie and game studios, as well as specific niches and hidden gems. Constantly evolving with new content and features, Playster is the future of entertainment.
____________________
There's something so excellent about sitting in your car at a stoplight laughing at an audiobook and looking over and seeing the driver of the car next to you staring. Because you're laughing out loud, to yourself. I always just wave and smile. Live your weird, folks.
In honor of you doing you in your car (or on a run, or while doing dishes, or whatever you're doing while you're listening to audiobooks), here are 10 hilarious audiobooks that will make you laugh out loud by yourself, judgment from strangers be damned, all available on Playster:
1. Yes Please by Amy Poehler
Part memoir, part How To Be A Bad Ass Lady, Amy Poehler's Yes Please will make you laugh until it hurts. She's self-deprecating, she's irreverent, she's wise, she's a little filthy. Bonus: Patrick Stewart, Kathleen Turner, and Seth Meyers appear on the audio version, and the Amy reads the last chapter at an actual comedy show. The audio version really gives you some excellent extras you won't get from the paper or digital version.
2. Gumption by Nick Offerman
And from Amy's Parks and Recreation co-star, Gumption by Nick Offerman! Turns out Nick really is Ron Swanson (without the libertarianism or khaki pants), and this book about "America's greatest troublemakers" and how they contributed to freedom and general American awesomeness is very On Brand. Thankfully, Offerman is just as funny as his alter ego (and a lot more profane, which I appreciate).
3. Is Everyone Hanging Out Without Me? (And Other Concerns) by Mindy Kaling
Mindy's observations on growing up as the good daughter of immigrants, Hollywood, fad diets, dating, and what it takes to be a good friend are unilaterally hilarious. Her reading voice is dry as a bone in the desert, which is just my flavor.
4. The Adventures of Huckleberry Finn by Mark Twain
Best known as a great American novel about slavery and justice, this classic is also hella funny. Twain had a biting wit and a legendary eye for satire, and he injects it all into the mouth of a scrappy little boy. You don't need a plot synopsis for this one because you probably read it in school, but it's worth a re-visit if you don't remember how funny Huck is.
5. Modern Romance by Aziz Ansari
Welcome to the Parks and Rec show, ladies and gentlemen! Now we just need a book from Donna (I would read that so fast, do you hear me publishing?). In Modern Romance, Ansari teamed up with a sociologist to study modern day love and how technology influences it (among other things). If you're fishing around for a book that combines excellent social science with humor, this one's for you.
6. Shit My Dad Says by Justin Halpern
Justin breaks up with his girlfriend in his late twenties and has to move back in with his (grumpy, amazing) dad. He started writing down all the (grumpy, amazing) things his dad said, and a book was born. This is a great pick for those of us who are constantly making that Get Off My Lawn face Clint Eastwood makes in that one movie. You know the one.
7. Bossypants by Tina Fey
You could just listen to this one and Yes Please on repeat for the rest of your natural born days and be perfectly content and also have a pretty solid picture of what it's like to be a woman in the comedy industry. Now really, if we could just get a book from Retta we'd have a holy trifecta of hilarity.
8. What If? by Randall Munroe
The creator of the xkcd webcomic brings us this bizarre series of answers to hypothetical scientific inquiries you never thought to ask (because: bizarre). How fast could you hit a speed bump without dying? How long would people survive a robot apocalypse? And it's read by Wil Wheaton, who is a truly good audiobook narrator.
9. The Importance of Being Earnest by Oscar Wilde
Oscar Wilde is possibly the funniest human being to ever put pen to paper, and this play is a gift and you should listen to it and then read it and then watch every adaptation of it that ever existed. This is not hyperbole.
10. Secondhand Souls by Christopher Moore
Christopher Moore writes epically funny stuff, and this sequel to A Dirty Job is no exception. A strange and eclectic group gather together to find out why people's souls aren't being collected after death, including a few Death Merchants and some dogs. It's absurd, it's strange, it's funny.