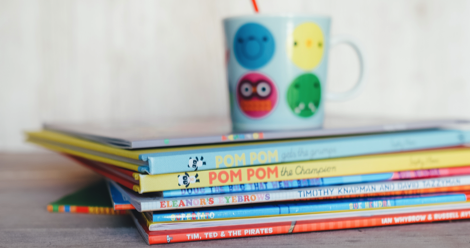 1% of Kidlit Books Have BAME Main Character: Critical Linking, July 18
Today's Critical Linking is sponsored by Flatiron Books and Legendary by Stephanie Garber.

---
In a research project that is the first of its kind, and funded by Arts Council England, the Centre for Literacy in Primary Education (CLPE) asked UK publishers to submit books featuring BAME characters in 2017. Of the 9,115 children's books published last year, researchers found that only 391 – 4% – featured BAME characters. Just 1% had a BAME main character, and a quarter of the books submitted only featured diversity in their background casts.
---
She's running? Senator Kamala Harris, Democrat of California, has not officially entered the presidential race for 2020, but a new piece of publishing news strongly suggests she might.
Penguin Press has announced it will publish Ms. Harris's "The Truths We Hold: An American Journey," in January 2019.
---
Back in 1970, a restaurant called 'Traveler' opened its doors, offering not only delicious meals but books that you can take home with you for free. Sounds unbelievable, right? Who on earth would give away stuff for free? Well, as it turns out, the creator of this lovely little restaurant was a huge book lover, and after his house got completely filled with books, he decided to give most of them to his restaurant's customers.
I'll take an order of zucchini fries and an alternate history, thanks.