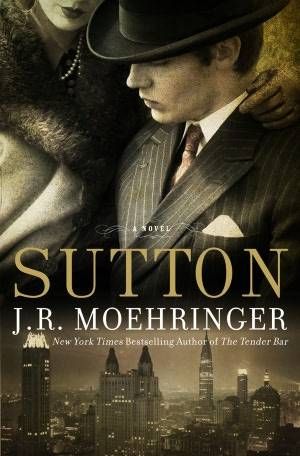 Fiction
1 Critic vs. 100 Readers: J.R. Moehringer's SUTTON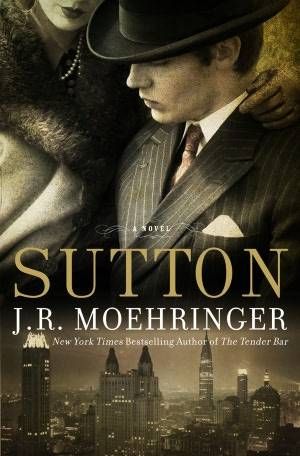 You probably know J.R. Moehringer best for his delightful memoir, The Tender Bar. Or, if you're up on your deuce courts and set points, you may know him as the "ghost writer" behind Andre Agassi's Open — which, by the way, is one of the better sports "autobiographies" I've ever read. Agassi actually mentions in the acknowledgement section that he — Agassi — pleaded with Moehringer to put his — Moehringer's — name on the cover. But Moehringer told him no because "only one name belonged on the cover." Agassi continues: "Though proud of the work we did together, he said he couldn't see signing his name to another man's life." So, if we can draw anything from that, it's that he — Moehringer — isn't an attention-grabbing spotlight hog either. That's refreshing.
Oh, and Moehringer has also won, in 2000, a Pulitzer Prize for Feature Writing for a story in the LA Times on Gee's Bend, Alabama, an isolated river community.
Basically, what I'm trying to tell you here is that he is a very good writer.
Now, Moehringer is back with a novel titled Sutton, about a famous bank robber plying his trade in the mid-20th century. Excited? Me too!
But then, this — from NY Times critic (read as: killjoy) Dwight Garner:
"There are two ways to read Sutton, by J. R. Moehringer: as a third-rate novel with a deep and crippling cornball streak, or as a loose and journalistic speculative biography of a famous bank robber. Either way, you lose."
And then, this:
"But Sutton has little of the depth, nuance or graininess of real fiction. Reading it is like watching a man confidently paint the exterior walls of a house while completely forgetting to do the interiors."
Well, that stinks, I thought. Maybe I should get another opinion. So I looked at the Goodreads reviews, and was encouraged to find that it has 96 ratings and is averaging a solid 4.33. That's pretty freakin' good. For instance, reviewer JP Parenti says:
"This is a book so brilliantly conceived, perfectly paced and filled with sweeping emotions, there is only one man who could have written it. Moehringer."
What's more, readers have posted 12 reviews on Amazon, and nine of them are 5 stars, and the other three are 4 stars. An Amazon reviewer named Stephen T. Hopkins writes: "
"Any reader who appreciates well written prose, loves New York, and has an interest in twentieth century stories, is likely to enjoy this novel."
Check. Check. And check.
It's not always the case, but here, with more than 100 positive reader reviewers vs. 1 grouchy New York Times critic, I'm trusting the masses.
Wouldn't you agree?