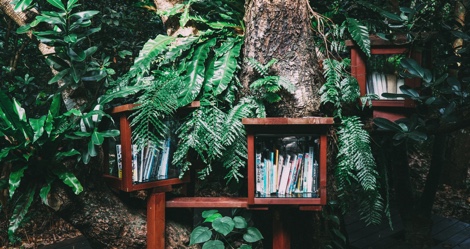 Crafting
25 Little Free Library Plans + Pre-Builts That Will Blow Your Mind
This content contains affiliate links. When you buy through these links, we may earn an affiliate commission.
Obviously, you could turn any weatherproof receptacle into a Little Free Library. Microwaves, suitcases, filing cabinets, and refrigerators are all fair game. The Little Free Library endorses and celebrates these Mad Max book exchanges, so go check them out if you're not inclined toward construction. If you are so inclined, then read on for the best Little Free Library plans, pre-builts, and ideas. I've marked pre-builts below. These come mostly or fully assembled–you just add the paint and personality!
The Best Little Free Library Patterns And Pre-Builts
There are 25 patterns or unfinished Etsy boxes on this list to delight your inner DIY fanatic. They range in difficulty from super easy to super advanced, but every one is an adventure that leads right into the heart of your community. Links to blueprints are in the headings unless otherwise stated.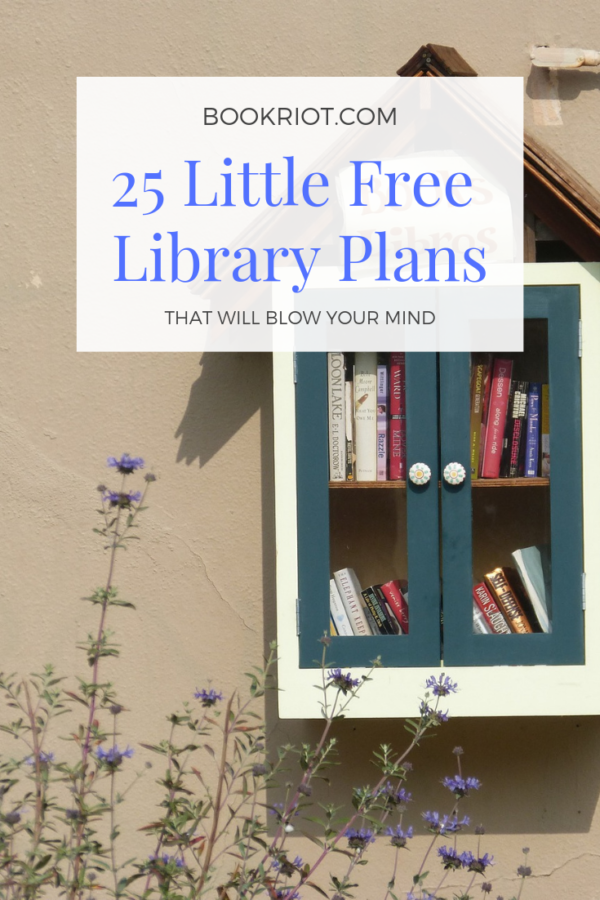 Difficulty: Easy
Applicable anywhere, buildable by anyone! This design comes to us directly from the Little Free Library website, which links to a few good designs.
Difficulty: Easy
When Alan Stewart decided to build an LFL, he thought he'd like to make sure it could include a lot of tall books and looked like a Vermont covered bridge. If you share his feelings about northeastern civil engineering and unusually sized hardcovers, then check out his popular pattern at Instructables.
Difficulty: Moderate
Arm yourselves—and your neighbors, passers-by, and friendly local dog/werewolf-sitting professionals—with knowledge! The directions for this box are a little spare, but that shouldn't stop any real Whovian from embarking on the adventure of beginner carpentry.
Difficulty: Easy
If you prefer your blueprints exact to the hundredth of a degree, then Adam's Amish-based mini-shed is your jam. Despite the exactitude of the proportions (and possibly because of them), you'll find this is a relatively easy LFL to construct.
Difficulty: Hard
Remember how the last LFL was kinda straightforward? This is what you build when you're ready for something different. Cevan Castle designed this out-of-the-box book box in partnership with the Clemente Soto Veléz Cultural Center in New York City. This pattern comes from the Architectural League of New York City, which supplies the world with some of the most interesting library box designs on the web.
Difficulty: Easy
Back to the straightforward designs! The meticulous directions for this sturdy, traditional LFL are written with kids (and presumably their clueless parents) in mind. Bonus: it focuses on using recycled wood from pallets and the like.
Difficulty: Moderate
This Powerpoint presentation shows you where to place every screw, how to cut every board, and pictures of exactly what kind of hinges you need. The result? A cozy little book house with a door that will actually open. What could be better than that?
Difficulty: Hard
Maybe you don't want a door. Maybe you don't want a house. If so—if you want to challenge the very idea of what a library could be while simultaneously depriving your browsing patrons of all situational awareness—then the Stereotank is for you. Not gonna lie: this free pattern is involved and probably fairly expensive in terms of materials. There's also a chance it may blast off with you still in it. Nevertheless, you'll achieve talk to the town status if you pull it off, and it's possible to sub out some of the more expensive materials.
Difficulty: Easy Peasy, Pre-Built!
Here's an LFL for those of us who would prefer not to risk the band saw approach, thank you very much. This snazzy and simple Little Free Library is available on Etsy for $199, not counting the paint or stain you'll use to customize it.
Difficulty: Easy
Here's an LFL in 11 easy steps. Well, easy still involves some work with a circular saw, but you get the picture. The brand actually promises that you can accomplish this big build without breaking much of a sweat, and the Lazy Guy certainly makes it look easy on his Youtube channel.
Difficulty: Easy
The great city of Kalamazoo, Michigan is so psyched to have Little Free Libraries that a couple of enthusiasts keep their own Little Free Library web page. They encourage local residents to use a standard design so that the LFLs are recognizable. This is laudable, but let's face it: we're book people. We can't even agree on whether audiobooks count.
Difficulty: Moderate
If you're going to turn your urban space into a bookstore anyway, you may as well make use of all the weird little crevices and nooks that happen when architects try to make something look imposing. The Cooper Union LFL nestles between two big, angular columns and makes the whole structure look much more human.
Difficulty: Hard
You want cool? You're also going to have to get complicated. La Mama's Little Free Library, designed by Davies Tang, is a space-age book locker that redefines the meaning of "transparent plotting." I want it, I want to build it, I want to be worthy of it. I probably ought to be worthy of IKEA first. Tag your buddy with a vinyl cutter if you want to build this bad boy.
Difficulty: Easy Peasy, Pre-Built!
If all you've got is a wall, don't despair. This Etsy find is reasonable at $205 and will attach to any flat surface. The best part? You still get to decorate!
Difficulty: Moderate
Do you prefer your Little Free Library instructions with the endearing charm of a ninth grade gym class teacher showing you how to do-si-do? Have I got the tutorial for you! Join The Neighborhood Woodworker as he builds a schoolhouse LFL so pretty that you will definitely endure the silly music multiple times to build it. (Diagram at 1:32)
Difficulty: Easy
This LFL gets right to the point. It's also got just one roof surface, cutting down on some of those complicated angled joins, and looks just lovely. The directions are also super efficient and take up just one page. Take that, ADD!
Difficulty: Hard
First: the zip at that link above downloads automatically. Normally I wouldn't bother with it, but it's just so. Darn. Cool. It's a bench, a library, and a message in three languages. The instructions include AutoCAD files, so that'll give you an idea of how complex this one will be. You can see the original at Two Bridges Neighborhood Council in NYC.
Difficulty: Moderate
Nowhere to stick a post in the ground? No problem. Any ugly old piece of hostile architecture can become a fountain of literacy through the ingenuity of Aaron White and the Mark Rakatansky Studio. This is another one you'll need a well-stocked makerspace for—it'll require you to use a jigsaw and a computer-controlled milling machine.
Difficulty: Moderate
The good news: all you need to build this LFL is a 3D printer. The better news: the build measures just one inch, so now you have a place to put all your really teeny tiny books. The best news: you can alter that file and scale this LFL up a bit so that it can fit some of your real books.
Difficulty: Easy
Little Free Libraries are not a strictly American phenomenon anymore. The Rotary Club of Port Louis, Mauritius, now has some lovely plans for a neat little free library that they're thrilled to share with the world.
Difficulty: Easy Peasy, Pre-Built!
Remember how Little Free Libraries can be anything? Here's a great example of an LFL repurposed from a newspaper box! They range from $300-$400 and look darn snazzy.
Difficulty: Easy
Originally from Families That Stick, this kid-friendly, beginner-friendly set of designs is now freely available from the National Association of Women In Construction, Philadelphia. Anyone who teaches their daughter carpentry by showing her how to build a library gets major points from me.
Difficulty: Hard
This bench isn't quite as intense as the one I listed above, but it's still fairly advanced. It also creates a good place to both acquire a book and sit and read. This design gives you the chance to find out whether you really want that particular title on your own shelves.
Difficulty: Easy Peasy, Pre-Built!
Here's another Etsy design worthy of your woodsy down-home lifestyle or your desire thereof. It's available on Etsy for $339 and looks awfully nice with plenty of room for books.
Difficulty: Hard
You'll need some municipal cooperation for this design, which attaches to a lamppost. That said, a civic-minded apartment-dweller with mad builder skills could really spice up a town square or bus stop with this design.
---
Once you've built your LFL, go check out our advice on how to run one! (It's an art and a science.) We also have extra maintenance tips, if you're concerned about longterm upkeep. Happy building!