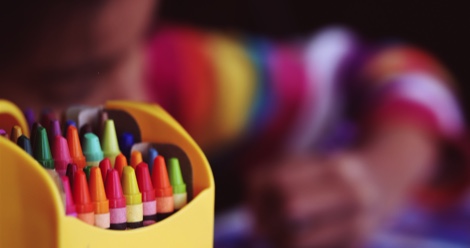 Children's
25 LGBT Children's Books for the Little Readers in Your Life
This content contains affiliate links. When you buy through these links, we may earn an affiliate commission.
Something which I wish I had more of as a kid is LGBT children's books. I don't think I encountered LGBT representation in media until I was well into my teens. Maybe on some level, I was scared that searching for children's books with LGBT themes would be found out, and adults would accuse me of looking at inappropriate things.
Of course, LGBT people aren't inappropriate. Our relationships aren't, either – no matter what banned book lists may consistently tell us. There is a place for LGBT children's books, just as much as in any other kind of literature. Inclusive children's books can have the power to teach children about tolerance, acceptance, and celebration of our differences. They can be a pillar of comfort for a child who doesn't understand themselves. They can be reflective of a child's own family, friends, and experiences.
LGBT chapter books are perhaps more popularly recognised as the realm of YA, new adult, and adult literature. They are seen as something for more 'mature' eyes and imaginations. However, there is innocence to be found in LGBT children's picture books, and LGBT middle grade fiction. More than that, LGBT children's books offer honesty about identity – and in my experience, kids appreciate nothing more than honesty. The twenty-five LGBT children's books on this list have been chosen for their honesty. They are LGBT children's books that are fresh and fun about their inclusivity, all granting the reader – no matter their age – a chance to see the world they live in reflected on the page.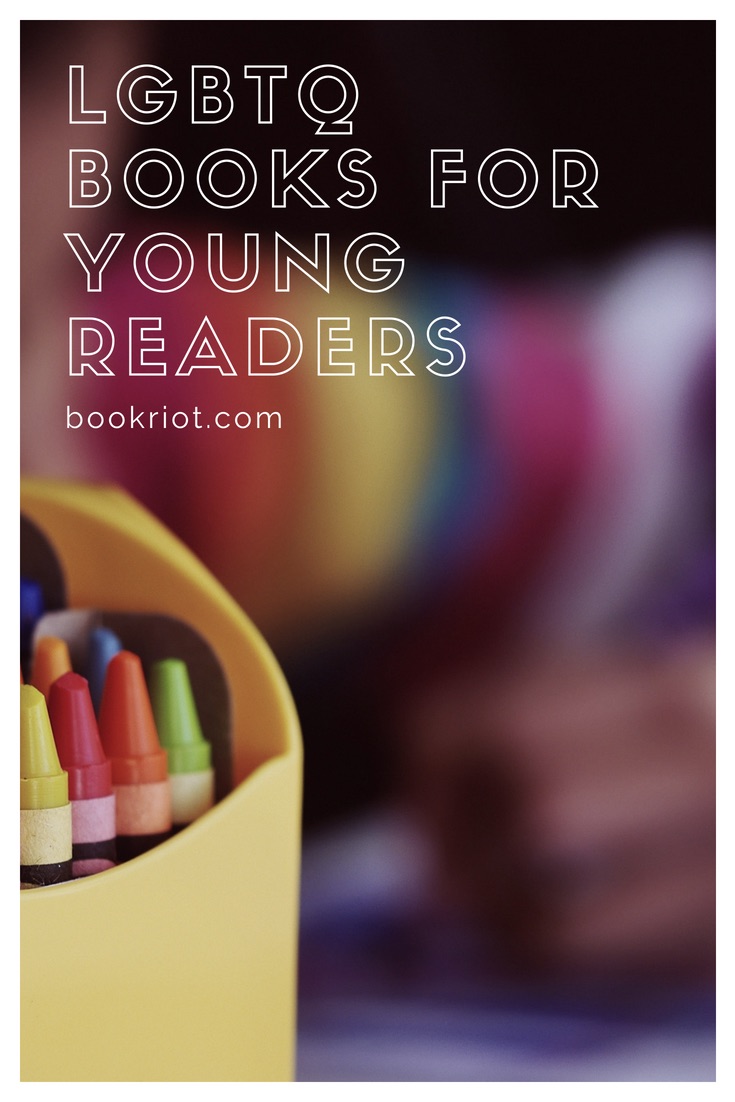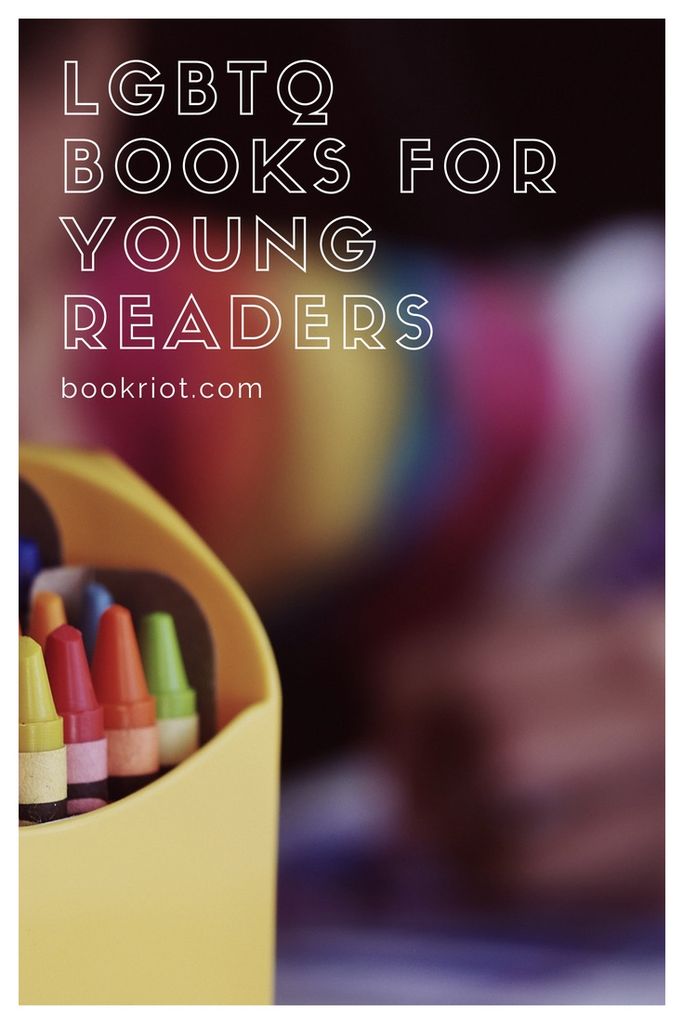 LGBT Children's Picture Books
Ages 3 to 8
A sweet story about a little girl named Annie, and her favourite item of clothing: a plaid shirt. When her mum wants her to wear a dress to a wedding, Annie is upset – but soon comes up with an idea that will make them both happy. While Annie's Plaid Shirt isn't obvious among LGBT children's books, it does cover themes of gender norms and identity.
Ages 4 to 8
A picture book about a group of friends building a house together at school during lunchtime. The friends are all gender diverse children, and through building the house, the book shows children that it is OK to be themselves.
Ages 3 to 7
The title explains exactly what this book is about – Tiny doesn't feel they fit as a boy or a girl. Their gender identity is explored when Tiny starts a new school and makes new friends, who have all sorts of questions about the things Tiny does.
Ages 3 to 6
Norman grows a pair of wings, and although he loves them, he is worried about what everyone else will think. However, hiding the wings is difficult and upsetting for Norman. Another positive and hopeful story about the importance of being yourself.
Ages 4 to 8
The main character in this picture book is actually a crayon – a blue crayon, with a red label. It's an insightful story about identity, conformity, and getting the chance for others to see you for what you really are.
Ages 4 to 8
A sort of 'Ugly Duckling'-esque story in which Kelp the narwhal realises that he may not be a narwhal after all, but a unicorn. Another example of beautifully illustrated inclusive children's books, it's a story about fitting in and still being yourself.
Baby's First Words by Stella Blackstone & Sunny Scribens
Ages 5 to 6
This book about objects, actions, and sounds follows a baby with two dads through a daily routine. It's a good teaching book that is also available in Spanish, and has bright and fun illustrations.
Ages 2 to 5
Set in the Central Park Zoo, this picture book tells the story of two penguins, Roy and Silo, who want to have a family. They get help from a zookeeper, and soon have a baby penguin of their own. It's based on the true story of Central Park Zoo's "gay penguins" – and is a lovely story about acceptance and inclusion.
Ages 4 to 8
These two LGBT children's books work well as a pair, each one an introduction to life for kids with same-sex parents. They are both simple and sweet, and show that having two dads or two mums is no different from having a mum and a dad.
Ages 3 and up
Another pair of LGBT children's books that talk about same-sex parents. Really, they are just sweet books about having fun as a family, and loving parents spending time with their kids.
LGBT Chapter Books for Children
Ages 8 to 12
Caroline was born during a hurricane, which was only the start of her bad luck. If bullying at school and being haunted weren't bad enough, one day her mother left and didn't come back. Then Caroline meets new student Kalinda, and develops a crush. Together, they must confront feelings, the haunting spirit, and the reason Caroline's mother left – and go searching for her in a hurricane. With a bit of magical realism, a beautifully described Caribbean setting, exciting adventure, and excellent representation, it's a good choice for middle graders.
Ages 9 to 13
After being coerced by her best friend Olivia to join the school band, usually shy Melly finds that she does have hidden confidence – when she's playing the drums. When Melly and Olivia go off to a music summer camp together, Melly's life changes completely: her parents separate, Olivia doesn't seem like her friend any more, and Melly develops feelings for a girl named Adeline. A sweet story about finding confidence and following your passion, which tackles some tough issues with sensitivity.
Ages 8 to 12
Ivy Aberdeen's house is destroyed by a hurricane. If that weren't enough, the aftermath of the storm leaves her feeling forgotten by everyone in her life – and a secret notebook of hers has gone missing, inside which she had drawn picture after picture of girls holding hands. When Ivy's drawings start turning up again, bearing notes encouraging her to be honest about her feelings, Ivy must figure out how to do what is best for her and remain true to herself.
Ages 9 to 12
Evie's strict Catholic parents send her pregnant sister – her confidant and best friend – to live with an aunt. Told in letters written by Evie to her sister Cilla, P.S. I Miss You tackles some tough issues like sexual orientation and religion with tact and honesty. It is a great example of what LGBT children's books can do. It can get quite dark, and may be suited better to older children, but is still a strong story about developing your own sense of self.
Ages 12 and up
The House You Pass on the Way is nearing classic status among LGBT children's books, and for good reason. It follows Staggerlee, a girl who has always felt on the outside of her own life. When Staggerlee's cousin Trout comes to visit, Staggerlee is jealous of Trout's confidence. For the first time, Staggerlee is feeling what it means to be included in something. However, the more she learns about Trout, the more Staggerlee starts to see the person behind the façade. Another for older children, but which covers LGBT themes as well as themes of race and belonging.
Ages 12 and up
This book covers a little crush triangle, in which Xio likes Frederick, but Frederick likes Victor. It captures a lot of the uncertainty of being 13, and trying to fit into something that people expect from you. The story is quite simple, but that's what makes it appealing: it doesn't try to do anything except capture what school can be like when you want to be yourself but are scared what people will think. Suited to slightly older readers of LGBT children's books, it should be a relatable read for young teens.
Ages 8 to 12
When Alan's awful brother Nathan finds out that he's gay, he threatens to out him to the entire school if Alan doesn't compete with him in a high-stakes game. They each have to achieve seven seemingly-impossible things to become the winner – and losing, for Alan, is unthinkable. This is a funny, heart-warming, surprising book, with lots of hijinks that kids will love. It's about finding your bravery and standing up for yourself, which is a lesson we can all maybe stand to learn.
Ages 10 to 14
Some science fiction for the middle grade set. Felix Yz has, due to a mistake in one of his dad's science experiments, been host to a fourth-dimensional being. At age thirteen, the time has come for Felix and the being to split, but the procedure may result in both of them being killed. The story is told through Felix's secret blog, revealing a mix of day-to-day life, like Felix's crush on a boy, and shocking events, like revelations of deep family secrets.
Ages 9 to 12
It's a family road trip like no other: Sara and her wild family of two mums, younger sister Ladybug, older sister Laurel, and Laurel's hippy boyfriend, set off on a cross-country journey that is sure to make Sara die from embarrassment. To make it worse, on of Sara's mums is planning on writing a book all about the trip, making Sara's worst moments public knowledge. Of course, the physical journey results in a journey of personal growth for Sara, peppered with fun and hilarious moments from her wild family.
Ages 8 to 12
A treasure hunt, a mysterious letter, and a story of being ostracised from a small town – this is a riddle that only 12-year-old Candice and her best friend Brandon can solve. Candice's grandmother made history as Lambert's first African American city manager, but lost it all when she caused a scandal by digging up the town's tennis courts in pursuit of The Parker Inheritance. The book includes LGBT characters of all ages, and is a fun and immersive puzzle for readers to solve, which also discusses real-world topics.
Ages 9 to 13
Liv is a transgender boy set on fighting his school's uniform policy: the girls are made to wear skirts, while the boys are allowed to wear pants. In fighting for his rights, Liv gets to explore his own identity and what it means to be himself, while finding friends who support him no matter what. Liv also comes from a family with two mums, which is explored in a lovely way that shows how strong his family is.
Ages 9 to 12
Much like the picture books on this list, The Best Man shows an adult gay relationship (and wedding) from a child's perspective. The main character is Archer, whose uncle Paul is set to marry one of Archer's teachers. The story spans a whole five years, from Archer's time in elementary school to middle school. It shows the depth that does exist in the lives of kids, and is funny and sweet at the same time. While not much happens in terms of plot, it is such an easy and enjoyable read that it doesn't matter so much. Archer grows as a person, and that is what is most important.
Ages 8 to 12
This one is about two sisters: GiGi, twelve years old and smart as a whip, and her older sister DiDi who cares for her. As the book starts with DiDi winning a million dollars from a national cooking competition, it is peppered with actual recipes which the reader can recreate. Using the prize money, GiGi and DiDi move from Long Island to a small Southern town for a fresh start. With this chance, GiGi tries to reinvent herself. While the LGBT themes aren't central to the plot, they are still peppered through and casual enough to show acceptance.
Ages 8 to 12
This one is quite raw, as far as middle grade fiction goes. It's about Jarrett, whose mother takes in foster children. The children are usually babies, and only stay with them for a few days at a time, but one baby is accompanied by her brother, Kevon. Kevon is older than Jarett, and while at first they clash over sharing a room and the secrecy around Kevon's history, they do form a brotherly bonds (just like the title suggests). The gay character, Jarrett's friend Ennis, isn't the central focus, but the idea of 'being a man' is explored through him in a really positive way.
Ages 8 to 12
A story of found families and built families, and how big and messy and wonderful they can be. Emma Donoghue's first foray into LGBT children's books, it's an illustrated novel through collaboration with Caroline Hadilaksono. I think it's interesting how a lot of criticism around this book seems to be that it's too diverse. There is a lot going on – the Lotterys are a big multi-racial, multi-cultural family with two moms (one couple) and two dads (another). When a grandfather falls ill and has to move into the family's house, the focus of main character Sumac and her siblings is on how to blend their happy lives with his, especially when he disapproves of so much about them. At its core, it's a book about family, which lots of kids are sure to appreciate.