#

Quizzes

Your one-stop-shop for reading quizzes and book quizzes, from the serious to the silly. Whether you want to find out which secondary Jane Austen character you are, or if you'd survive Game of Thrones (tl;dr: probably not), we've got the book quiz for you!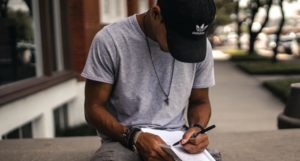 Your Grammarian Personality: The Descriptivist or Prescriptivist Quiz
September 22, 2020
Do you cling to the rules of grammar or shrug at them? Discover your grammarian personality with this descriptivist or prescriptivist quiz.