Be a VIP at Book Riot Live
Want first crack at RSVP access to limited-attendance panels? Want $40 off your weekend pass? Want to grab an (almost gone) ticket to Saturday night's mingle, featuring guest speakers and Book Riot staff, at the Strand's Rare Book Room? Want a free water bottle? All these things can be yours if you buy your Book Riot Live tickets by May 31! Get them while the getting's good, then mark your calendars for November 12 and 13.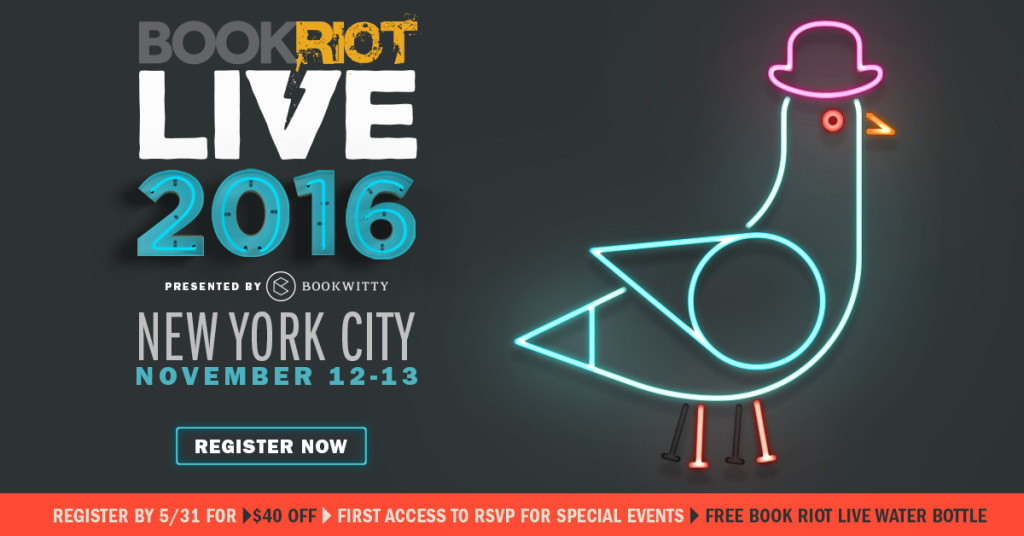 Get all the details for Book Riot book groups, meet-ups, and conventions with the Events newsletter!
Want a COMPLETELY CAPTIVATING audiobook? We recommend
Crazy Rich Asians by Kevin Kwan
. Get it or one of 250,000 other audiobooks free when you begin an Audible 30-day trial.