The List List #136
at GalleyCat, 5 Charities That Promote Literacy
at The Guardian, Hits and Misses of 2014
at Women Write About Comics, 10 Must-Read YA Novels of 2014
at Mashable, 10 Authors of Color To Keep an Eye On in 2015
at The Christian Science Monitor, 10 Excellent Books You Might Have Missed in 2014
at HuffPost Books, 6 Off the Beaten Path Bookstores That Are Worth the Trek
at Comics Alliance, 12 Facts You Might Not Know About Batman
at River City Reading, Books To Read Before They Hit the Big Screen in 2015
at LA Times, 6 Wishes For Books and Publishing in 2015
at Flavorwire, 10 Unique and Funky Literary Magazines to Check Out in 2015
at River City Reading, 10 Debuts To Look For in 2015
and…
at BuzzFeed Books, 43 of the Most Romantic Lines From Literature
____________________
Did you know that Book Riot has a YouTube channel? We do. It's new and we are having fun with it. Check it out here.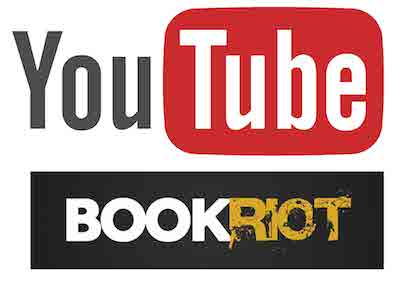 Pack up for your next adventure with a bundle of bookish gear!
Buy any tote in the Book Riot Store, get a pouch for $4.