2 Days Left! Get Your READ READ READ T-Shirt
There's just two days left to get your READ READ READ t-shirt! They're only $16 (just under $20 with shipping in the U.S.), and come in a number of colors/styles. Rock out with your book love out! Wear your love of literacy on your, well, not your SLEEVE so much as your general torso! Order yours here!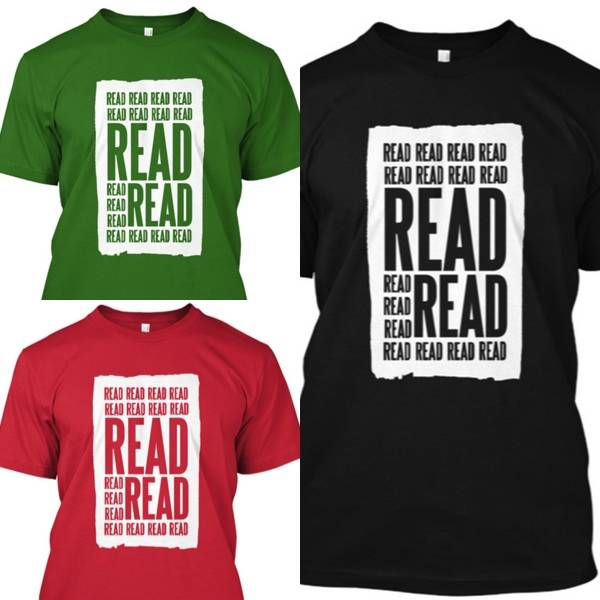 Sign up for "This Week in Books" and stay up to date with the most interesting news in the world of books and reading!
Annotated
brings you the story of the world's most glamorous librarian. Download it 
for free on
Apple Podcasts or 
Google Play
.