2 Days Left! Get Your READ READ READ T-Shirt
There's just two days left to get your READ READ READ t-shirt! They're only $16 (just under $20 with shipping in the U.S.), and come in a number of colors/styles. Rock out with your book love out! Wear your love of literacy on your, well, not your SLEEVE so much as your general torso! Order yours here!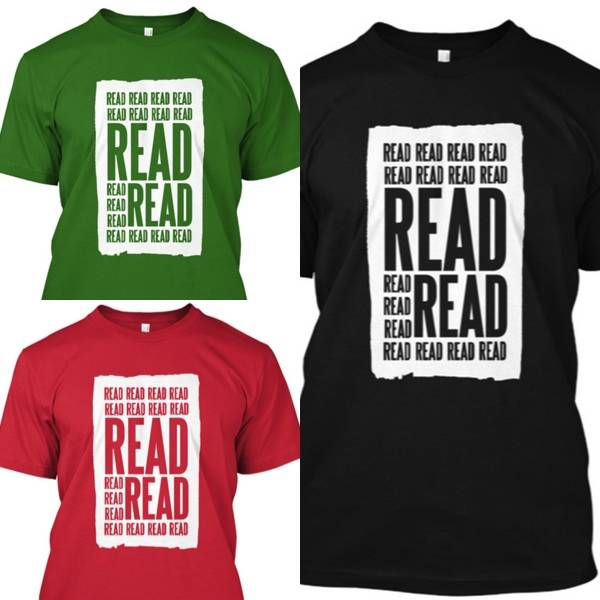 Sign up for "This Week in Books" and stay up to date with the most interesting news in the world of books and reading!
We are continuing our celebration of the 20th Anniversary of the publication of
Harry Potter & The Sorcerer's Stone
with a giveaway of five copies of the beautiful illustration edition. Go
here to enter
, or just click on the illustration from the book below!