Critical Linking: June 16th, 2014
The following stories are longer than six words or 140 characters, but, if you read at the same speed as the average American adult (300 words per minute), each will take you about two minutes to get through, more or less. Each has been selected from a different literary magazine, and each offers its own solution to the problem of fitting a full and fulfilling narrative into a very small space.
There's been quite a bit of thinking along the lines of "if we just make literature shorter more people will read it," which I find suspect. Still, no denying that there is some great stuff on this list of 30 minutes or less fiction.
____________________
I understand as I would make the same leap that people from the outside see BookCon as a big money grab.  Based on the additional investment needed for a separate ticketing system, separate website and dedicated app and additional marketing plan, additional costs for security and cleaning, BookCon barely broke even.  BookCon was launched to give books a platform in pop culture.  The expectation is it will be a profitable event going forward, but only if we deliver a great experience for fans and a valuable investment for publishers.
Save for crowding, it sounds like BookCon went well, so it makes sense that they are expanding to two days. This hemming and hawing about it being a business, though, I find very strange. I also wonder what it'll be like next year without the John Green Show. Or maybe they will go back to that well.
____________________
Starbucks will provide a free online college education to thousands of its workers, without requiring that they remain with the company, through an unusual arrangement with Arizona State University, the company and the university will announce on Monday.
I have very little experience with online education, but for all of its shortcomings, it does have the potential for some very exciting applications.
____________________
We keep everything in print, so many of our books sell slowly but steadily. Our typical print run is 3000 copies for fiction and 1500 for poetry. Miljenko Jergovic's Sarajevo Marlboro, for example, is currently in its third printing after nine years of life.
It's so rare to see a publisher talk actual numbers that it almost feels like it is some sort of mistake. Kudos to Archipelago Books for the honesty.
____________________
If you are into bookish news, check out Book Riot News, our very own running, crowd-sourced list of the most interesting books, reading, and publishing news on the internet.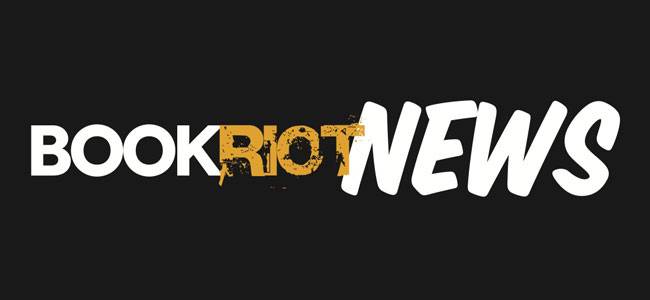 Sign up for "This Week in Books" and stay up to date with the most interesting news in the world of books and reading!
Up to 80% off books 
you actually want to read
.