Character Math #39: The Giving Tree + The Thing = ?
What literary character is the result of the following equation?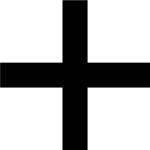 Think you've clobbered this one? Click here for the answer.
Sign up for The Stack. Get awesome comics content delivered straight to your inbox.
Don't let the bastards grind you down. 
Pre-order our new limited-edition tee by 3/24.