Character Math #39: The Giving Tree + The Thing = ?
What literary character is the result of the following equation?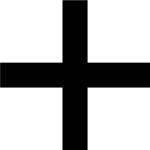 Think you've clobbered this one? Click here for the answer.
Sign up for The Kids are All Right our kid lit and middle grade books newsletter!
There's only one way to respond to "two free audiobooks." It's "
sign me up!
"