Character Math #39: The Giving Tree + The Thing = ?
What literary character is the result of the following equation?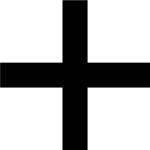 Think you've clobbered this one? Click here for the answer.
Sign up for The Stack. Get awesome comics content delivered straight to your inbox.
Roses are red, violets are blue. Books are your favorite thing, so
this is the t-shirt for you.