Character Math #39: The Giving Tree + The Thing = ?
What literary character is the result of the following equation?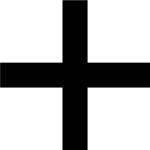 Think you've clobbered this one? Click here for the answer.
Sign up for The Kids are All Right our kid lit and middle grade books newsletter!
Subscribe to Book Riot Insiders for TBR-busting exclusives that hurt so good. Come
check it out here
, or click the image below!