Revealed: Book Riot's First Quarterly Box!
Back in the fall, we announced a partnership with the awesome folks at Quarterly to bring you a subscription box filled with books and bookish stuff we love. The boxes shipped in mid-December, and it's time to reveal the surprises that greeted subscribers! Like what you see? We made 50 extra boxes that are currently available as gifts or one-time purchases. Snag one now and subscribe to receive the second box, which will ship March 5th.
Subscriptions are $50 per quarter, charged at the time of shipping. Shipping is included for US subscribers. See international shipping rates and policies here.
It's our goal with these mailings to introduce you to books we love that we think you'll love too and that might not be on your radar yet. We work with the authors and publishers to create extras that you can't find anywhere else, and we pick awesome bookish items (like the stuff in our Book Fetish series) to round it all out. Every box will contain at least one book and a bunch of other great goodies.
And now, the big reveal!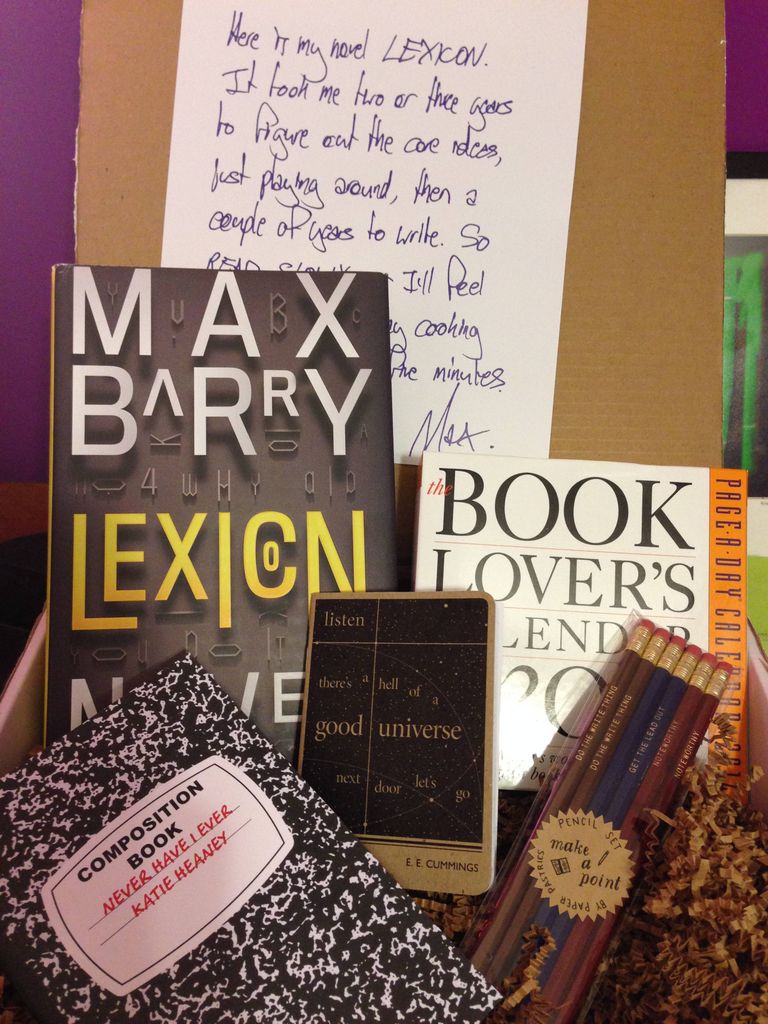 The book we chose to kick off our Quarterly mailings is a favorite here at the Riot, Lexicon by Max Barry. It turns out that Max Barry is just as cool as his books are, and he generously annotated the book with exclusive notes just for Book Riot's Quarterly subscribers! Each book included a welcome letter and 10 post-it notes from Max, and subscribers received access to a secret page here at Book Riot with more than 20 additional notes. Here's a sample. See more in this video a rad Riot reader made as she unboxed her mailing!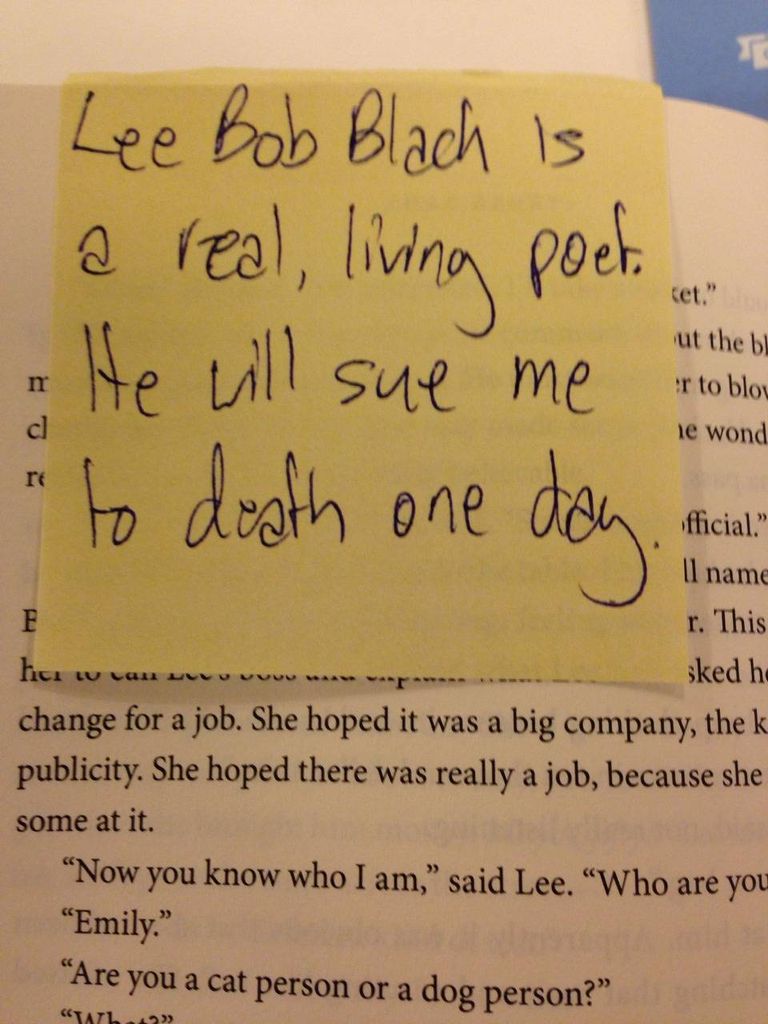 image via Rachel Fershleiser
Also included in the box were:
e.e. cummings notebook from Obvious State
Make a Point Pencils
Book Lover's Page-A-Day Calendar for 2014
Exclusive excerpt of Never Have I Ever by Katie Heaney
Quirk Books poster [not pictured]
More than 840 Riot readers are already signed up to receive the second box. Subscribe now and get in on the bookish fun! Subscriptions are open through February 27th. BKR02 will ship March 5th.
There are always more books that need buying, so we have another $100 of spending money on Amazon to giveaway. Go
here to enter
, or just click the image below...