Sites We Like: Finky Made This
For those who still believe it's a travesty to turn an old book into a new object, there is but one truth: denial is not just a river in Egypt. For the rest of us, there's a bookternet (h/t @rachelfersh for the new vocab) teeming with gorgeous art that makes old books new again. One of my favorite sites, which even has its own Etsy store, is Finky Made This. It's not updated terribly often, but the paper and book-inspired crafts are always original and fun to check out. Here are a few highlights.
In the most recent project, The Wind in the Willows gets bent.
Here's a garland made from a comic book.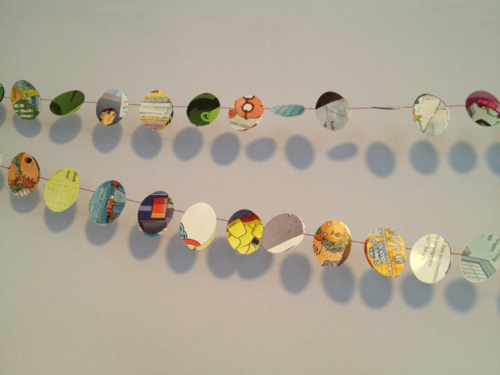 It's book o'clock!
Old school meets new school in this carved-out-book ereader case.
Everything's coming up (paper) roses. Or carnations. Whatever.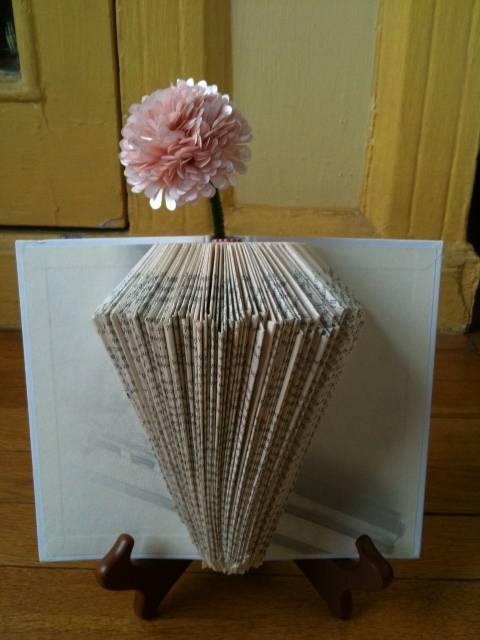 Have grown-up snack time with these Room cookies.
Penguin Random House and Room & Board have partnered to offer one lucky book lover the prize of their dreams: modern furniture to create a reading nook and a library of books in their favorite genres to stock it!
Enter now
!