There's a big, wonderful world of bookish websites out there. In this column, we point you to some of our favorites.
This is what the internet is for: snarky, anonymous Tumblrs immortalizing behind-the-scenes life in publishing. SlushPile Hell is "One grumpy literary agent, a sea of query fails, and other publishing nonsense." Epically bad queries torn apart by the snarkiest of agents? Yes, please. Here are a few of my favorites: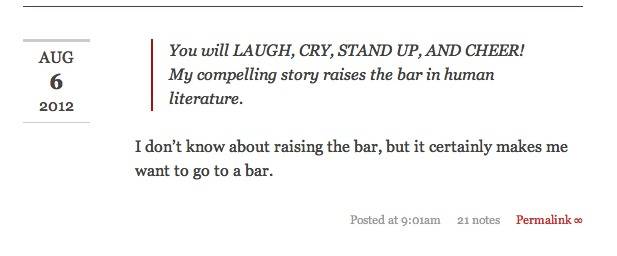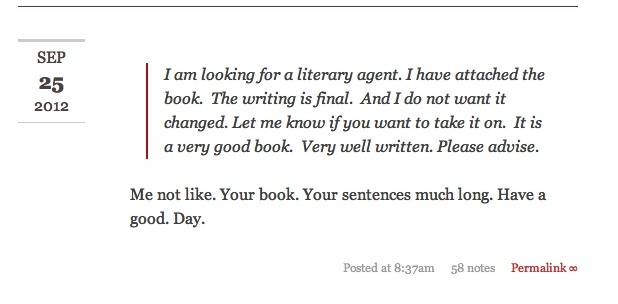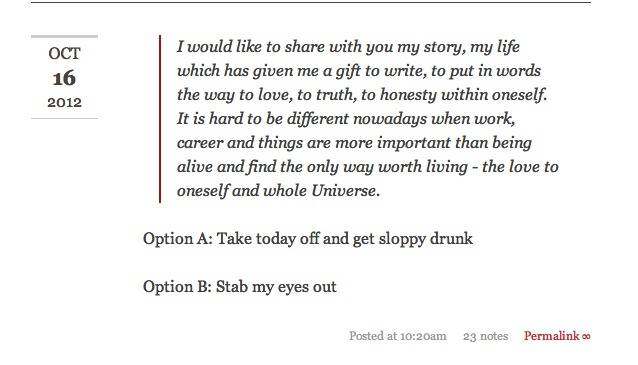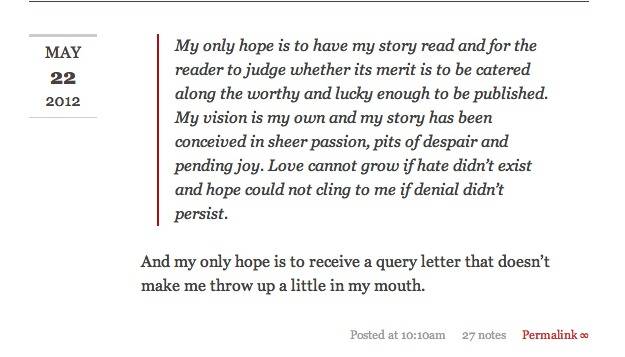 There's plenty more (though maybe that's not a good thing) where this comes from. Go forth and follow!