Sites We Like: SlushPile Hell
This is what the internet is for: snarky, anonymous Tumblrs immortalizing behind-the-scenes life in publishing. SlushPile Hell is "One grumpy literary agent, a sea of query fails, and other publishing nonsense." Epically bad queries torn apart by the snarkiest of agents? Yes, please. Here are a few of my favorites: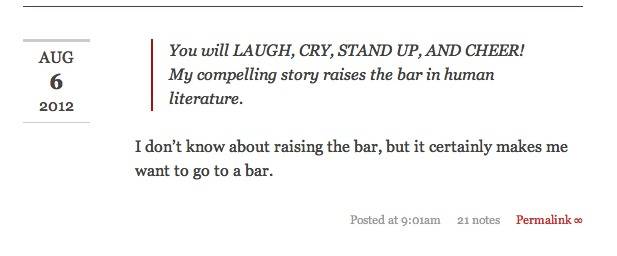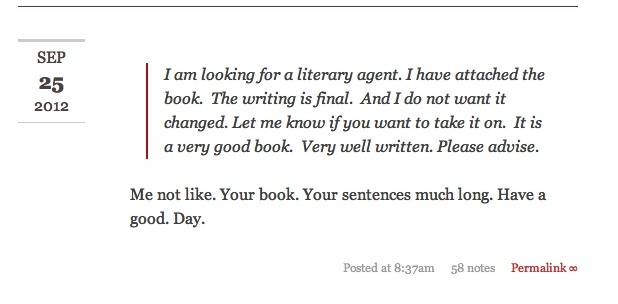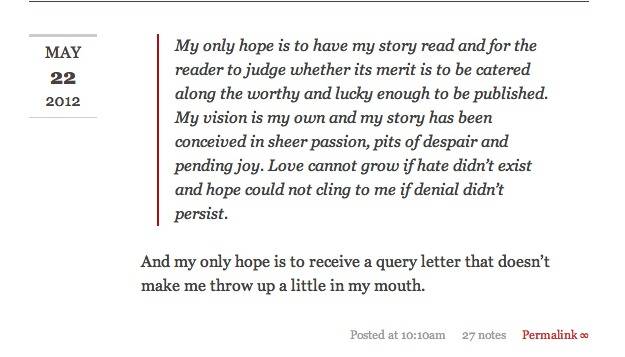 There's plenty more (though maybe that's not a good thing) where this comes from. Go forth and follow!
Gift a
Book of the Month subscription
. Great for moms, grads, and dads... or youself. Get 30% off the first three months with invitation code BOOKRIOT30.