Bookish things for those with a fetish for books. See previous entries here and follow us on Pinterest for even more goodness.
Scrabble pillows: A nice addition to a home library or reading room from Etsy.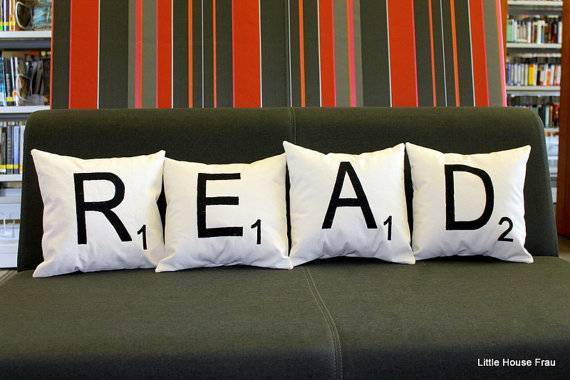 Erasmus tee: One of my favorite bookish quotes on a tee shirt from Missional Wear; available in women's and men's sizes.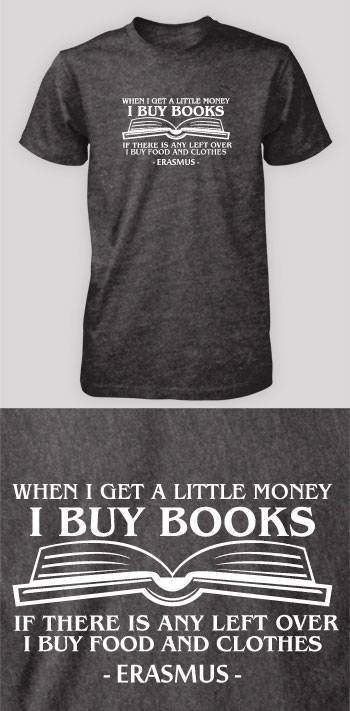 Book bracelet: This mini book bracelet is adorable.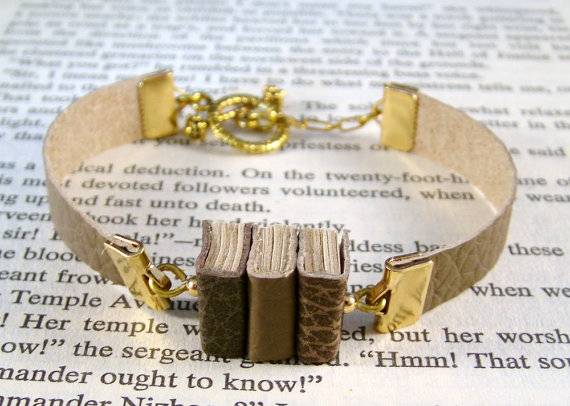 Kerouac mug: Can't beat this mug from Cafe Press.
So Many Books, So Little Time pendant: Frank Zappa knew what was up.